#31
14 years ago
Strike_RommelNot really. Trillian, Msnm, Gaim and other support your msn address.. so it depends which one you like more because either way you can still keep in contact with somone using trillain if you are using Gaim.
Yeah no matter what IM program you use aslong as you can add your msn account onto it the other person will still be able to contact no matter what there using as long as they use a client like Gaim or Trillian or Miranda IM which supports MSN accounts.
---
#32
14 years ago
FileTrekkerYes Pop, they are. This thread is nothing but "Lets list every single IM client for windows", rather than the best ones.
Hahahaha "pop". Man, I just peed little when I read that.
---
Sovereign002
Advanced Member
Adeptus Moderatus We purge with chain and bolter
105,915 XP
#33
14 years ago
Weird... Anyway I use Msn messenger at I like it, ok it is annoying with spammers, but I'm a spammer so...hehehe
---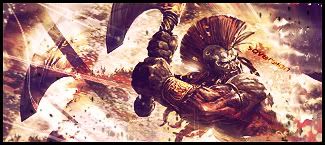 16th December 2005
0 Uploads
#34
14 years ago
getting quite fond of google talk myself ...simple, low mem use.... and if google stick to there normal top notch standards its only going to get better :)
---
#35
14 years ago
WHY ON EARTH HAS NO ONE MENTIONED XFIRE!?!?!?!?!?! Xfire is the best!!!
---
#36
14 years ago
I use Yahoo, MSN, and AIM.
I prefer MSN over the rest.
---
#37
14 years ago
Mullet ManI use Yahoo, MSN, and AIM. I prefer MSN over the rest.
aye. Saved me typing it.
---
#38
14 years ago
I've started to use Mercury its pretty good you can sign on with all your MSN accounts but not your AIM,ICQ or Yahoo just MSN.
---