#1
14 years ago
I ordered a cooling system for my radeon 9800pro. take a look and let me know what you think. http://www.newegg.com/Product/Product.asp?Item=35-186-110&DEPA=0 i've been a little worried about my 9800pro - some problems on boot occassionaly and the fan runs loud while gaming. also, when I had my case open to add mem boards, the vid card fan had "burned out" dust residue on the exterior.
---
10th November 2003
0 Uploads
#2
14 years ago
looks like it should as long as u have good cross flow of air in your computter to start off with. me i got a CPU water block an it is tied in to the GPU too.
---
#3
14 years ago
thanks. what water cooling system do you have? what mobo, case, gpu?
---
10th November 2003
0 Uploads
#4
14 years ago
i will get it to you on newegg url http://www.newegg.com/Product/Product.asp?Item=N82E16835124007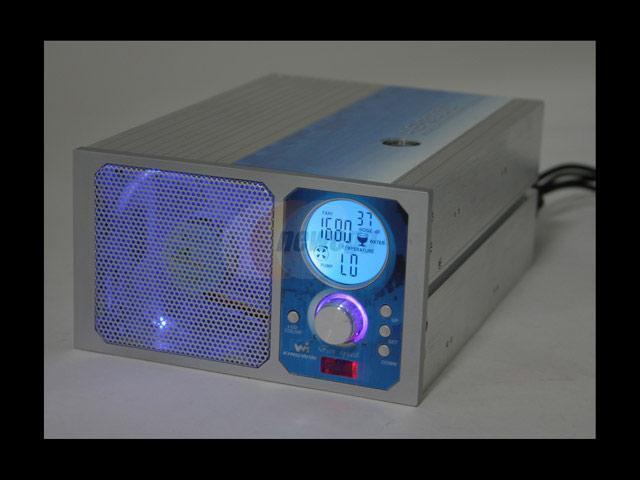 ---
#5
14 years ago
how do u check the cpu's temp???
---
#6
14 years ago
I hold my hand over the back exhaust vents and I can also hear the psu fan and vga fan - go very high when i'm gaming. Unfortunately, it's a dell and there are no temperature monitoring features.
---
26th September 2005
0 Uploads
#7
14 years ago
Get everest home edition, it will tell you temps.
---
#8
14 years ago
That new cooler looks brilliant. The 9800PRO is notorious for overheating problems, and anything is better than the crappy stock HSF unit that comes with the card. :cort:
As for checking your temperature, all recent motherboards have thermal sensors built in to them, to allow the BIOS to monitor the overall temperature of your system, and perform an emergency shutdown if it rises too high.
There are several utilities out there that make this temperature data available in Windows; SiSoftware Sandra, Motherboard Monitor 5, et al, ad nauseum. These should at least give you a forewarning if your system begins to run warmer than usual.
Hope this helps. ;)
---