#1
11 years ago
I made this thread to collect images of all the super and destructive ships of the Star Wars Universe. It doesn't matter good or bad. So please post. Hope everyone enjoys ThanX:D:D:D:cya:
---
29th January 2005
0 Uploads
#2
11 years ago
Here's a Palleon-Class Star Destroyer, the largest in production. It's featured in the Legacy series.
Spoiler:
Show
---
#4
11 years ago
heres a picture of it in space
Spoiler:
Show
---
#5
11 years ago
the first Death star.
The Lusankya
and the famous Executor. source:wookipedia.
---
#6
11 years ago

The sovereign super star destroyer.
---
#7
11 years ago
ahh thers no image there Sovereign
---
#8
11 years ago
i just see it, damn it! + where's your spartan avatar? posting again, srry guys.
i never understood something. When we saw the star wars movies like a new hope, we see the death star. THe death stars is smooth and it surface is even. But when the fighters fly over it, its full with towers etc. Is this on a particular section of the death star or is this just the death star completely?
---
#9
11 years ago
bah! that sovereign is fake. (it actually, theres models for it)
heres the most common one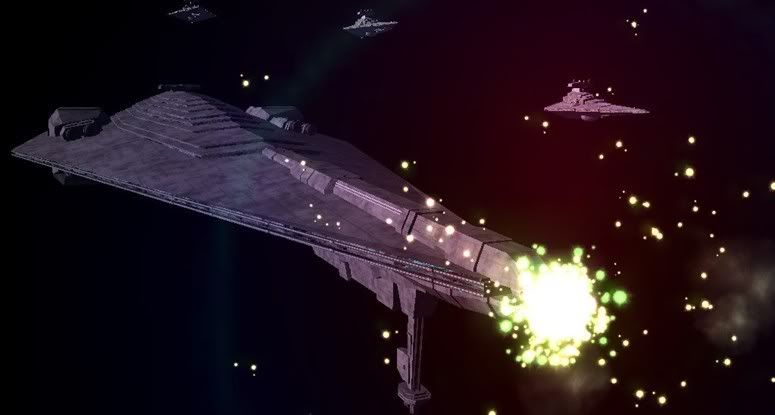 ---
#10
11 years ago
ow, didnt knew that, srry boys.
---