#32
15 years ago
scare people who's causing me trouble.
---
19th November 2005
0 Uploads
#33
15 years ago
mmmm swordfighting :0wned:
---
7th August 2004
0 Uploads
#34
15 years ago
hahaha...cracked me up when I saw the coffee one
Oh, and let me point out to all the lightsabers are in the Ninja domain, not Pirate.
or are they???
---
#35
15 years ago
Those are good, know what they were done on? photoshop? What about when you've locked your keys in your car, BZZHT, car door gone, keys retrieved, np
---
#36
15 years ago
If lightsabers were available to the general public, your car wouldn't be there when you came back...
---
11th November 2005
0 Uploads
#37
15 years ago
LOL!!!!!!!!!! I've seen stuff like this before i'll see if I can find the link.
---
Sovereign002
Advanced Member
Adeptus Moderatus We purge with chain and bolter
105,915 XP
#38
15 years ago
:lol: Now thats funny! I had some jedi movies like that on my pc as well...video google aah the luxury...
---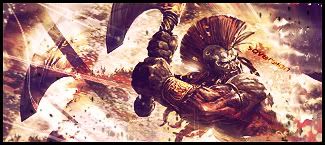 #39
15 years ago
Pb2AuFunny stuff, but I didn't know lightsaber blades cast shadows on the ground...
Might I add that the Lightsabers in the Vader vs. Luke fight in front of the Emperor, Lightsaber blades had shadows. :D
Anyways, thats pretty interesting, and you know for a fact that this is how Yoda warms up his coffee every morning.
---
20th February 2006
0 Uploads
#40
15 years ago
anybody else notice that only the first four or so were actually uses? just wondering
---