Lindæl
Forum Moderator
Mister Angry Rules Guy
242,946 XP
1st February 2010
0 Uploads
#1692
8 years ago
---
#1693
8 years ago
:eek::eek::eek::eek::eek::eek::eek::eek:
---
#1695
8 years ago
Are you guys still rockin' the wild west mod?
---
#1696
8 years ago
Sorta...Dave and a bunch are, I'm on my way back in; I spent the weekend reformatting, re-loading the games and re-patching them...I've stared at that computer so long now that I had to re-move myself from it for a day or so...
---
#1697
8 years ago
yup..alive and well and bring back the old fogies like duane...hahaha...
You can never run away from the wildwest..its like a virus...once you touch it it is in your soul forever...:spam:
---
#1698
8 years ago
THE CUSTOMER IS #1
We know that you work hard for your money, so we are working overtime to develop our customer image. We'll do nothing to help you right from the start. If you don't like our service, we'll do nothing until we get it right. Anyone can offer nothing, but we'll deliver. Others may stop at nothing to get a satisfied customer, but to us nothing is just the beginning.
---
#1699
8 years ago
Shut up, you American. You Americans, all you do is talk, and talk, and say "let me tell you something" and "I just wanna say." Well, you're dead now, so shut up. - Grim Reaper
---
Lindæl
Forum Moderator
Mister Angry Rules Guy
242,946 XP
1st February 2010
0 Uploads
#1700
8 years ago
[COLOR=SeaGreen]"Englishmen, you're all so fucking pompous. None of you have got any balls."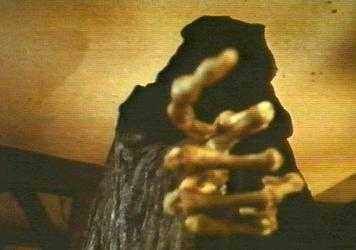 [/COLOR]
---