#1
12 years ago
I have a few questions:
- Is there anywhere that I can sell things worth up to 7000 Septims? I only ask as I have a cupboard in my house full of things worth over 2000 that I don't want to get rid of for only 1200 as that is the maximum amount I've seen anybody buying things for in the game. I know that when you become a master of mercantile they have more gold to barter with but I can't see them going from 1200 Septims all the way up to 7000.
- My mercantile is only around 30 at the moment and I'm level 28... I've been selling things over and over and over again but my mercantile seems to be going up really slow. Is there any way to speed this up or does anybody have any mercantile tips (without cheating).
- I have full daedric armour but I'm having to use an Ebony Helmet as I can't find a Daedric helmet anywhere. I've gone through about 5 Oblivion gates since I got the Daedric armour but I still can't find one. Will I find one eventually or do Daedric helmets not appear as random loot?
- What is the biggest factor influencing outdoor lag? I get no lag at all when in cities or in caves, rooms etc but when I'm travelling on my horse or on foot in the wilderness the lag starts to kick in. Not too bad but noticeable and annoying. What I want really is to turn something down or off that will reduce the lag but won't make any real noticeable difference to the terrain etc. I've turned grass distance right down to the bottom and I actually prefer the look of that anyway. I've also turned shadow filtering to low.
Thanks!
HK
---
#2
12 years ago
1. I don't know. You could edit them in CS?
2.Again, I don't know.
3. Testinghall has one. I don't know if they appear randomly or not.
4. View distance and grass. You could try turning grass down or off, and view distance down. Or you could try a mod that clears your "cell buffer" (I think that's what it's called). I can't find it for you, sorry.
---
#4
12 years ago
for the helmets yes they do appear in ramdom loot. rare items though. amror shops might have them once or twice.
---
Sovereign002
VIP Member
Adeptus Moderatus We purge with chain and bolter
105,915 XP
#5
12 years ago
When your merchantile rises, you'll be able to 'invest' your own gold into a shop. This will increase the maximum amount of money they have. How to increase it: well I'm having problems with that asweel, I guess the only way is to sell and keep selling stuff at the highest price people wish to give you...The better you haggle the more you'll merchantile will grow. As for the helmets, they will appear, but you'll need to go up anopther level or 2-3. Helmets always take longer to be found in the game, so when you find deadric Cuirasses at level 28, the helmets will only turn up after level 30-32 or
---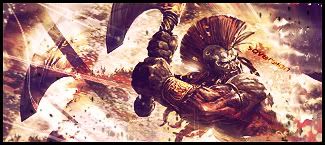 #6
12 years ago
I find turning external shadow distance down helps in outdoor areas, at least it did when I was playing on my X800 XT. Travelling by horse also gave me some otherwise non-existent lag, I think this is because travelling faster means loading things quicker, which means the cell buffers get filled up quicker. That mod provided by Red Rebel should sort it.
---