27th November 2004
0 Uploads
#1
12 years ago
I've seen this done with other games... I'll start.. 1. People in Oblivion eat, yet never go to the bathroom. 2. I have no feet in first person. 3. Sleeping takes about 10 seconds. 4. It takes me 30 seconds to enter or leave a building. 5. People will tell you the same thing 1000000 times in a row.. Now you guys post more, of things you've learned... And KEEP NUMBERING THEM!!!! SO next is 6 , 7 , 8 etc....
---
Sovereign002
VIP Member
Adeptus Moderatus We purge with chain and bolter
105,915 XP
#2
12 years ago
6. At first Goblins can be killed with 1 strike at the end it takes 50 7. If you make your own potions they always have a duration 8. There are a lot of boring no-life People in Ciiradil 9. Moving the difficulty bar even a Mm. makes you gets pwnd by dumb Vampires...
---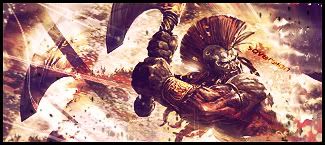 15th August 2006
0 Uploads
#3
12 years ago
10. People sleep OVER the blanket in stead of under it 11. People are born as adults
EDIT:
12. People never wach, nether wach their cloths
---
23rd April 2006
0 Uploads
#4
12 years ago
13: gaurds can hear some1 die in thier sleep
---
#5
12 years ago
14. guards have magical teleporting abilities 15. nobody notices when you breakdance on their dinner 16. Sheogorath is a schizo
---
24th October 2005
0 Uploads
#6
12 years ago
17. Your character has a what i like to call 'NO TALKING SYNDROME' 18. Levelling up actually makes the enemies harder to kill 19. That your characters always makes the same attacking noises 'Arghhhh' 'ahargggg' and dont forget 'eeeyarghhhhh'
---
29th January 2005
0 Uploads
#7
12 years ago
20. The adoring fan only has one purpose- satisfaction for sadists.
---
11th March 2006
0 Uploads
#8
12 years ago
21. Infertility has swept the lands of Cyrodil, resulting in no children 22. The power to kick is non-existant
---
23rd April 2006
0 Uploads
#9
12 years ago
23. People don't care if you shoot thier items with arrows and spells but will throw a tantrum of you pick it up.
---
#10
12 years ago
24. only guard captins have names or by freak coincuidence their mothers all thought guard was a good name
25. it takes 3 hours in the game to walk from cheydinhall gate to cheydinhall castle yet it only takes 7 hours fast travel to walk from cheydinhal to the imperial city
EDIT 26. when in pubs and inns people take food from the table and eat it but when you do it they call the guards even when you rented a room
EDIT 27. beggars have a weird voice but when you talk to them about anything exept "have a coin beggar" they put on a normal voice
---