Sovereign002
VIP Member
Adeptus Moderatus We purge with chain and bolter
105,915 XP
#1
13 years ago
Is it possible to enchant arrows yourself:confused: I'm arch-mage in the mages guild, but I can't enchant arrows, I can enchant normal weapons and such, but no arrows. Please help
---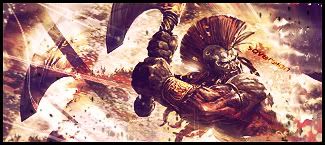 #2
13 years ago
nope, not possible, unlike in morrowind....... or is this a question on morrowind? for oblivion i recommend u enchant ur bow, thats what does the magic, or poisening ur shot.
---
#3
13 years ago
but there are enchanted arrows out there. I have found a few different types. (maybe there is a console command that allows you to?)
---
#4
13 years ago
yeah but the enchanted arrows you find come in very small numbers
---
#5
13 years ago
Yes, but who really uses the bow for the average fight. I only use them if I have to make a shot undetected, while there are allot of other people or light around the target. The only other way I would use them is if somebody made an archery mod, where bows are more usefull in the average fight.
---
23rd April 2006
0 Uploads
#6
13 years ago
they are usefull in the average fight. i always walk out of a fight with 1/4 health when i use a sword and i walk out with close to full when i use a bow.
---
#7
9 years ago
cant enchant arrows but at higher levels some great arrows can be found and i just dupe them.. i have arrow of immolation fire damage 65pts in 10 ft and arrow of north winds 60 pts in 10 ft :)
---