Sovereign002
Advanced Member
Adeptus Moderatus We purge with chain and bolter
105,915 XP
#1
15 years ago
Well it's official: my game is trippin. You need to access the mages guild well to find the ring of burden, there is supposed to be a guy flooting arround that carries this ring...well guess what he isn't there! I searched the entire thing from one end to the other and he just isn't there...there is the small entrance passage which leeds to 2 small passages the right has nothing and the left passage only has a nirnroot... So is there some sort of cheat to get the ring or the guy because this is really starting to annoy me! All help is welcome
---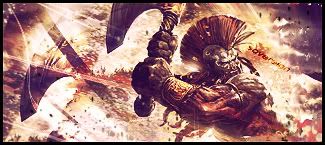 16th January 2006
0 Uploads
#2
15 years ago
Did you look at the ceiling on the right side?He may have floated up there after you entered.
---
#3
15 years ago
Had this bug too - kind of annoying, yeah (spent hours and hours swimming trough the waters of this hell... well...). Yes, the guy -is- supposed to be in there (checked), but somehow, he seems to disappear out of no reason...
Assembled a small patch just for the reason :D - just install it as an ordinary mod and you're fine (the body appears outside the well just for the sake of it).
Good Luck with your Recommendations.
PS: From what I hear, it'd be best if you started your game outside Cheydinhall (or in one of it's houses), or else, the body might not appear.
---
22nd September 2003
0 Uploads
#4
15 years ago
Yeah weird, you would think bugs are consistent but some people have bugs that other people do not have. Btw. you don't actually need to take the ring, you just have to find the body.
---
#5
15 years ago
You do need to take the ring, but only stick to it for a few seconds until a message pops up. Then you can drop it anywhere you please, and talk to the argonian (whatever the hell her name is)
---