Sovereign002
Advanced Member
Adeptus Moderatus We purge with chain and bolter
105,915 XP
#1
14 years ago
After I became the Arch mage of the mages guild, I went up to the arch ages lobby, which was supposed to be mine (since I am the arch-mage) and I placed all my ingredients in one of the desks, close to the special ingredient chest for ease. Now it worked for a couple of ingame days, I made potions, placed more ingredients,... untill, all of the sudden I return after 2 ingame days and everything is gone and replaced by a couple of stupid shirts!
Why?! I thought it is supposed to be your room like in a house? I'm just happy I didn't put my Nirnroot collection in there...
---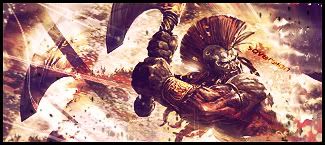 16th December 2005
0 Uploads
#2
14 years ago
Yeah...the same happened to me in the fighters guild...all my nice stuff in a big secure chest...couple of days later...bam! Its all gone...maybe that killing spree I did after was the reason I got kicked out....hmmmm
---
#3
13 years ago
Yes, it resets. The Arch-Mage's one is well-known. I never heard of that in the fighter's guild. I'm sure the random chests at the foot of every bed respawn, and I think the one that seems like it is yours in Chorrol is just for the new Fighter's Guild requests for that month. I'm not sure though. I think it is best to just put your stuff in houses and Plug-in Hideaways. I keep my stuff in the Frostcrag Spire vault.
---
#4
13 years ago
LOL, yeah, lvl 30 and its gone just that. i had to restard, but im better now.(it took me ten trips to move all my stuff there) wat a shame
---
#5
13 years ago
Well, that would be good for me! I always get too much stuff and am always close to being over encumbered. Sometimes I put my stuff somewhere and it gets deleted. I come back to get it, and with it gone, I dont have to sort through my stuff to lower my encumbrance. I am upset for about 10 seconds before I find something else to do to get my mind off it.
---
#6
13 years ago
Ya well lets see wat i lost... Imperial dragon armor, staff of worms, azuras star, sanguin rose, skull of corruption... and the list goes on, it wasnt a very happy day for me. Especialy seeing that the mages guild that i had just completed was last on my t do list, but i do still have all my achievments.
---