#1
13 years ago
I found a cool way to make a mask grave. Though most people know this might help others. Kill everyone in a town go to dead body's head(or foot) and press LB(this for 360 not sure what GRAB button for computer) and walk slowly where you wish to make grave then repeat for everyone. I can easily do this as im level 50 in all races though if you are low level it is advised not to do on a town as you very welll may die. Thanks Wolf
---
#2
13 years ago
Yea, its default is Z and not many people would do that.
---
23rd April 2006
0 Uploads
#3
13 years ago
i do that sometimes if i kill a bandit on the road and i drop those pirates in the waterfront into lake rumar after the gaurds kill em. its a real pain to do, it takes forever to move them since they are so heavy.
---
#4
13 years ago
Yes it is great fun as i now have made a huge mass-grave in chorrol he he he he
---
#5
13 years ago
I sometimes drag the bodies to cliffs, or ledges in dungeons and watch them fall.
---
Sovereign002
Advanced Member
Adeptus Moderatus We purge with chain and bolter
105,915 XP
#6
13 years ago
I enjoy putting them in awkward positions, it's even funnier when animals are included =p
---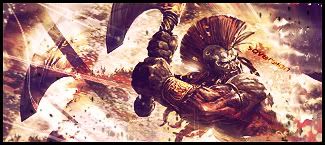 #7
13 years ago
Funny story about that, Sovereign.
One of my friends had a flip-phone with a camera. He dragged two dead male bodies (with no clothes or armor), one on top of the other, one facing up, one facing down, and took a picture.
He showed the picture around at the lunch-table, and the school principal walked up and asked what the picture was. The principal picked up the phone, looked at the picture, looked at the student, then shrugged, said "Oookay....", then put the phone on the table and walked off.
---
29th January 2005
0 Uploads
#8
13 years ago
#9
13 years ago
How long did that take you?! :lol:
---
#10
13 years ago
Dragging is so fun try pulling a troll off a cliff with you it awsome!
---