5th February 2006
0 Uploads
#1
12 years ago
I was wondering if the graphics patch will make the game run faster too cuz i have a geforce 5500fx and it runs too slow to play. I can see the game but it runs too slow. :flag:
---
Sovereign002
VIP Member
Adeptus Moderatus We purge with chain and bolter
105,915 XP
#2
12 years ago
Yea I have the same problem it kindoff lags right, especially when in combat. I ussually only use power attacks just because my comp is too slow for normal shashes. I can't help you on the patch problem, I haven't downloaded it yet.
---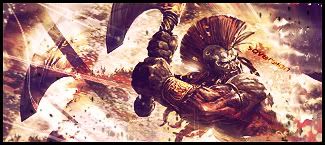 #3
12 years ago
Hello. I'm sorta newbie here. Can I really buy an account at this 0|o0t.com and not get ripped off? Cause I'm getting a lot of good reviews about this site.
---