#1
11 years ago
example: can i join the mages guild if i am in the thiefs guild?
can i join the dark brotherhood if i am in the thiefs guild
ecc.
---
#4
11 years ago
Certainly. However, bear in mind that some guilds may have quests that conflict with each other - for example, if you attempt to complete the Thieves' guild storyline whilst being a member of the Mage's guild you will most likely be kicked out of the Mage's guild for theft, as one of the Thieves' guild missions requires you to steal an item from a fellow Mage.
---
Sovereign002
VIP Member
Adeptus Moderatus We purge with chain and bolter
105,915 XP
#5
11 years ago
Unless you are a good thief :naughty: I did that mission twice (played the game twice) and as long as you are good at sneaking you don't need to worry...If no, I suggest to wait for you to become the Arch-mage (that way you can take what you want) So yes, you can join any guild at the same time, but some quests might involve stealing from/ killing someone of an other guild...
---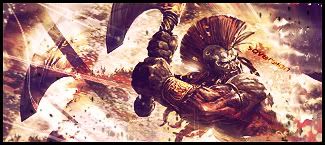 #6
11 years ago
i say dont join another guild until u complete the quest line for another guild.
---
#7
11 years ago
it's true some quests will interfere with other guilds like the morag tong and the thieves..i've just played safe and joined one at a time..but i don't think you can join one house and then another..although i am a telvanni and a hlaalu..hmm..well you certainly can't join redoran and telvanni..redoran's all about honor and stuff.
---