#1
12 years ago
At the mage's guild you get a quest called Necromancers Moon. I have to go to Cave fissure but when i'm there nothing happens acording to the game i must wait for the heavenly light. Still after two day's nothing happens Pleas help me out.
---
Sovereign002
VIP Member
Adeptus Moderatus We purge with chain and bolter
105,915 XP
#2
12 years ago
I believe you have to rest untill it's night and then you'll see a beam of light coming out of the sky and ending in that altar...If you put some your graphics on low setting you wont be able to see it all the times, strangely enough I only see it when I'm furter away (50-150 meters). Oh and if I'm mistaken then pls forgive me, I don't know all the quests names from the top of my head.
---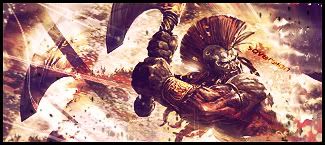 #3
12 years ago
Realy how strange o well i'll wait till night fall and look
---
#4
12 years ago
Yeah, it only happens at night. It's quite noticeable once it shows up, though.
---
18th March 2006
0 Uploads
#5
12 years ago
To complete the quest... just enter the cave and kill some dude with a name other than necromancer its like "worm necrodite" or something, he has a note on him, and u just give that note to smacky (the quest dude) and ur done the quest. the heavenly light is for making your own black soul gems, u put ur grand soul gems in there then cast dispel (or soul trap?) on the alter and viola! ive tried, but i never gots the light, and i got ambushed by some dude. and that distracted me.
---
#6
11 years ago
the light is mostly only noticeable from a distance cause it's almost see tru red light u don't see it always had the same problem and it's soul trap u need to cast :)
---