Sovereign002
VIP Member
Adeptus Moderatus We purge with chain and bolter
105,915 XP
#1
13 years ago
So I entered yet another oblivion gate, killed some guys went into a tower, but...there wasn't a sigil stone or a wy to another tower, in fact there wasn't an other tower in this entire plain...I went from one far end to the other and found nothing (well a couple of demons, a small fireball-shouting guard tower, some 'chest' with gold and stuff)... Is this normal or is it just my game that is tripping?
---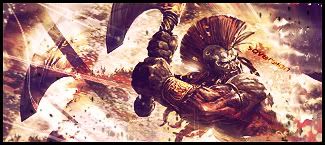 #2
13 years ago
the sigil stone is always in the tallest tower, so if it isnt in the bigger and taller tower, then your game must be trippin
---
Mr. Matt
VIP Member
#BanRadioActiveLobster
357,077 XP
#3
13 years ago
I think I know which one you are on.
There are three towers; two you can access from the ground, one cannot be accessed without a little trickery. It is the one that cannot be accessed without a little trickery that contains the Sigil Stone.
You must reach the Sigil Keep of each of the two towers that you can reach from the ground, and pull a lever that resides on the wall opposite the 'Sigil platform'. Once you have done this in both towers (there is a bridge that connects both Sigil keeps, so you don't have to climb them both in their entirety), a bridge from each of them will extend to the main Sigil Tower. You should find a door about a quarter of the way down from the Sigil Keep of either of the 'fake' towers that allows you to cross one of these bridges to the main Sigil Tower. Climb to the top as usual and you should find the Sigil Stone there as usual.
---
Sovereign002
VIP Member
Adeptus Moderatus We purge with chain and bolter
105,915 XP
#4
13 years ago
I know which one you're talking about I've done that one before, but no there aren't 2 towers on this plain, just one completely alone...I guess my game must be trippin or it's mission related and thus the sigil tower isn't there to keep you from closing it before you've done the mission or something... Anyway thanks guys
---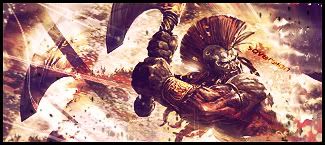 Mr. Matt
VIP Member
#BanRadioActiveLobster
357,077 XP
#5
13 years ago
Well I don't remember any missions that take place within Oblivion, other than actually shutting the gates. I mean, there's the one where you have to rescue those knights but you encounter them on the way, so that won't be it. If there aren't any other towers, it must have just gone berserk...
---
17th January 2006
0 Uploads
#6
13 years ago
God must hate your game my friend,otherwise it wouldn't be tripping on so many things:uhm: I think a new dics or a reinstall is in order for you.
---