#1
13 years ago
So I've practically finished the quest, got all the ingredients, got my 2 potions, spoke with the Counts secretary, saw him cure his wife so she could die, waited 24 hours and finally we get to my problem. The only thing left to do is speak to the counts secretary lizard woman again so shes goes and fetches him, so that I can receive my reward and the quest is complete. When I speak to her she says wait here while she fetches him, she never, ever moves. I've tried waiting days, travelling to different cities and back, even attacking her :P I pick locked my way to the counts room, but he just tells me to go away.
I really need help, thanks in advance :D
---
22nd December 2006
0 Uploads
#2
13 years ago
I had the same problem, i just left it and carried on lol
---
Sovereign002
Advanced Member
Adeptus Moderatus We purge with chain and bolter
105,915 XP
#3
13 years ago
Hmm, this is strange indeed. I'm not certain, but I do believe there's an answer in one of the other Vampire Cure question thread in here. You should check them out.
---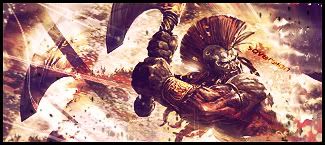 20th April 2007
0 Uploads
#4
13 years ago
take a wooden club a bash that count's head apart if you have to :P leave no mercy, strike him even when hes unconscious don't stop even when the guards try to stop you
---