#1
12 years ago
How do I open these kinds of doors? It says I need a special kind of key.
Spoiler:
Show
---
#2
12 years ago
well...there r a couple of things that could have happened. the door may need a key from somewhere. the lock maybe too good to pick. or theres a lever or stone u have to push to open it.
---
#3
12 years ago
what is a smuglers key for. I have the pirit ship its in the chest
---
Sovereign002
VIP Member
Adeptus Moderatus We purge with chain and bolter
105,915 XP
#4
12 years ago
That is a special ruin if i'm not mistaken, you'll get the keys from a quest...Try to speak Umbanaco in the Imperial talos plaza (ambanaco manor) and give him an ayleid statue...that's the only way to begin the quests
---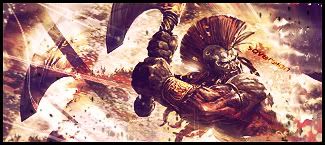 #5
12 years ago
lukas is that pirate ship from the KOTN package?if so then the key opens a chest at the foot of ur bed on the dagon whatever the name is. the ship coming out from the wall.
---
#6
12 years ago
it was already in the chest and it was un locked and have you noticed that training chest that never opens I picked it and it showed the screen agian I did it 5 times! how do I open it?
---
#7
12 years ago
this has nothing to do with the topic. ut i have an answer for u.it never opens.it is a chest that lets u practice and lvl. in ur security.:Peach: :Peach: :Peach:
---