#1
12 years ago
I just few days ago, noticed, the following: All we know the brightness bar on the video settings... Well, i was in a cave, and i wanted it to look darker, and more dangerous, so i scrolled the brightness bar to the lowest. Then i returned ingame... well... the cave look ABSOLUTELY FANTASTIC:eek: , it was realistic, and i putted a torch on, it made realistic shade and lighted a small area, so you couldn't see all of the cave:naughty: . I also noticed that my FPS went really high, even when i have 2ghz CPU, Radeon 9600 PRO, and 1,5 RAM:rolleyes: ... and when i went outdoors, the whole look of the game was gorgeus, all the colors had 100% more depth and the grass actually looked like it should've:bows: ... And ofcourse my FPS was high! Usually it would've been somewhere near 20 on outdoors, now it was 50! Other thing was, that the forests came really alive, also the towns, now you can feel really medievalistic and the whole atmosphere came higher. It also made nights really dark, i mean really, you barely could see anything, so you must use a torch at night time:p . Just like real life... All the houses and even NPC's came truly alive... I just stopped, and tried to search my jaw on the floor when i first tried this:dropsjaw: ... i REALLY REALLY recommend it, and rememb, DO NOT use HDR with this, or you can try but i have only bloom enabled and it looks with this Brightness thingie like HDR so... JUST TRY THIS AND YOU'LL FIND YOUR JAW ON THE FLOOR NEXT TIME !!! :deal:
---
13th October 2006
0 Uploads
#2
12 years ago
WOW! i just tryed this out, and i cant say nothing else that, thank you. this is just encredible! normally i used, to play, with normally brightness, and HDR, but after i readed this thread, i tryed it out. i put the brightness to the lowest point, and enabled bloom. remember that bloom, and anti-aliasing, can be enabled without bugs, at the same time. which is not possible, with HDR. so thats just another good, point. but when i startet the game, i was in a forest, and shit, it looks fantastic! the shadows and light, looks much more real. i cant describe how, but try it out! the caves become much more realistic, and so do the night times.! i can only recommend this for EVERYONE! i dont feel big changes in the frames, but maybe they become a little better. but anyway. this looks hell good, so i can only do ad lord mazar. ill recommend to do this! stoffer130/stoferr
---
#3
12 years ago
There's another thing in this great notice too, i notice that even though i have only bloom enabled, i can see everything as shimmering and good as i would use HDR, and actually this one looks waaay better than HDR, now the lights dont owerglow, but still look same as HDR so this is way more better as in my opinion. Stoffer is right about the forests and all, and i also noticed that all the town guards in game have much more believable armor scheme... JUST TRY THIS OUT!!!!
---
#4
12 years ago
WOW i tryed this out and no lag at all till i turned up the video settings but at least its good looking lag : )
---
#5
12 years ago
Hmm interesting, I need to try this when I'm back at my moms this sunday...
---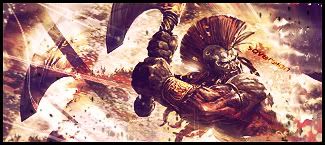 13th October 2006
0 Uploads
#6
12 years ago
yup. try it! i dont got more fps, but the game looks much better. just another question: what is the difference of bloom and HDR?
---
#7
12 years ago
HDR is what makes the light reflect on things in the game, shields, weapons armor...The problem is that sometimes the HDR in the game is too high (light that reflect from peoples faces etc). Ever walked into the sun and see it makes your armor shine? Bloom is like a smaller version of HDR, it only works with torches, fires etc...
---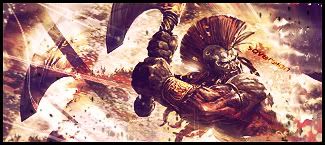 #8
12 years ago
interesting, i must try this *scampers off to do so*
---
#9
12 years ago
It seems allso really good idea to mix this brightness setup with the following mods :935-Darker Dungeons.esp, and DarkerNightse.esp These will make the nights even more darker, so that you really need a torch or ya wont see a thing. Also dungeons become more and more darker, and you won't be able to see absolutely anything in them without a torch!
---
#10
12 years ago
I bet it'll be a lot more difficult for a marksman...I'll check it tonight
---