#1
12 years ago
Fagroth VS Adoring Fan! YOU DECIDE! *DING DING* Round one, BEGIN!
---
#2
12 years ago
Who's Fagroth? Isn't that the guy from Seyda Neen? I'll go with him.
---
#3
12 years ago
Yah him. I wasn't sure if his name was Fargoth or Fagroth, so i went with FAGroth.
---
17th April 2007
0 Uploads
#4
12 years ago
I dobn't think Adoring fan could fight a old almost-dead granny who is crippeled. Though i find Wood Elves are very interesting and are the best race. Probly because i am one at level 50 hehehe.
---
#5
12 years ago
niether the argonians asasnaite them both I say the annying tree climber Forgoth
---
#6
12 years ago
lawl is it me or is fagroth winning XD
---
Sovereign002
VIP Member
Adeptus Moderatus We purge with chain and bolter
105,915 XP
#8
12 years ago
I hate them both, though I lost my adoring fan pretty quickly :/ I told him to stay put and when I got back...he was gone. So far for a fan *mutters*
---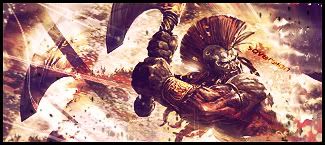 17th April 2007
0 Uploads
#9
12 years ago
I dont like either but adoring fan lost in mine he is probably still in that ruin where you get the Madstone for Bruma Countess
---
Sovereign002
VIP Member
Adeptus Moderatus We purge with chain and bolter
105,915 XP
#10
12 years ago
Auch, and there were a whole load of undead there. I'm sure he's having somewhat of a heart attack there now =p
---