3rd January 2004
0 Uploads
#1
13 years ago
ok, so what do you all think of the rerating of oblivion? And please tell me how a mod that makes people nude makes the game contain nudity? I just want to know the community's opinion, not having been here for the original flamefest when it was first discovered, and I didn't see a current thread about it.
---
17th December 2005
0 Uploads
#2
13 years ago
I think it's bullshit, to put it simply. Sure there was violence, a little Blood, (Even though there should be a Scar-System, and Cuts Appearing on the Enemy, along with more blood and a Disembowlment System), I don't see what the problem is with the DA Campaign, Lucius' Dead Corpse Model was the same as a the Zombie one. And, for the rerating's cause, is pretty stupid. Nudity is, even though this sounds stupid, is NATURAL. I don't see how viewing a pair of computer animated breasts is going to shatter your Child's mind, they are globes of flesh with a dot of flesh on them. Secondly, it didn't come with the original game, it only came with a mod you could download. If it wasn't in the original game, don't bother with.
---
Sovereign002
VIP Member
Adeptus Moderatus We purge with chain and bolter
105,915 XP
#3
13 years ago
I completely agree, the game has no nudity in it, only if you download the mod and if you, as a parent are too lazy to watch that your children don't download the stupid mod. Than I am sorry, but you're the fault and not Bethesda.Besides, you can even turn of the blood if you want, so I really don't see what all the parents are complaining about, it could have been a lot more messier and bloodier
---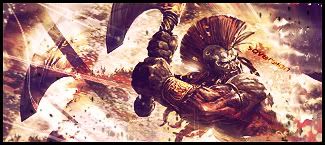 3rd January 2004
0 Uploads
#4
13 years ago
ok, thanks to both of you! also, that is an awesome sig sovereign
---
#5
12 years ago
its a piece of %#$& they got rid of it in the first patch anyways plus people make nude mods for alomst every game on the market:0wned:
---
20th October 2005
0 Uploads
#6
12 years ago
stupid the rating should reflect the content not the potential content In the UK it is not rated by the ERSB (or whatever they are called) it has a 15 sticker on it akin to the ones we get on films. I don't really know what decides which it receives. It probably half-deserves this sticker for the Dark Brotherhood quests, as for the language, there is very little swearing and the words used are pretty mild.
---
#7
12 years ago
Exactly, you can easily turn off scary bits in some ways! And who wants to see animated bre-... never mind and @aerospace, I live in bournemouth! south england ftw
---
Sovereign002
VIP Member
Adeptus Moderatus We purge with chain and bolter
105,915 XP
#8
12 years ago
Wow m8 check the date before you post, now we're gonna have sw3d3...euh...I mean Peter all over here again
---