#1
15 years ago
Well my Guess is everyone should have the possibility to blow his Head away,if he wants too. Guess about Alcohol,its causing so much Sicknesses,and by the Way ive never heard of someone,who died whilst the consum of M.......,or Dope
---
Sovereign002
Advanced Member
Adeptus Moderatus We purge with chain and bolter
105,915 XP
#2
15 years ago
Thats just going to bring a lot more problems. First of all the goverment (atleast that of my country) is trying to reduce the use of a normal sigaret so where do you get the idea that they will allowe the use of dope. Second dope+driving= not a good idea.(do I really have to explain this one?) Third one of the main problems with dope is that, when you start using it too much the chanse increases that you move on to something a bit heavier, since you get bored of the dope after a while. And these heavier drugs are usually not that 'inocent' as regular dope.
---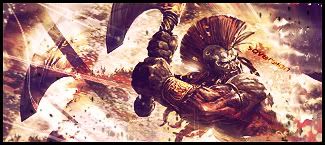 #3
15 years ago
This "Free Dope" thing propably works in the Netherlands but that doesn't mean it would work in all places. The issue is not just about the effects on individual person, but also the effects on the society at long term.
---
#4
15 years ago
Let me say that.I know a guy hes using it for over 15 and never uses anything harder than that.For second if u or I want to smoke let us,cause its the Power of choice we have.Of course no driving while Doped. But reducing the People which are smoking will never happen. Cause in the western Nations thoose are reduced,not so in the industrial Countrys.I guess i heard of something like Marlboro doesnt make lesser Money,cause they were moving there market to China. I just see it like that,if i want to just let me,everything else is disriminating. At least Coffee is a Dope too,but noone ever forbids it,even that coffein is one of the strongest Poisons in the Nature.
---
9th December 2003
0 Uploads
#5
15 years ago
There is no "free dope" here. Some towns are working on getting legal weed-farms though were softdrugs are made in a controlled enviroment. Soft drugs aren't banned (not legal either though) that is correct.
My opinion about drugs: Either ban smoking and drinking aswell or allow all three of these things. I'm in a hurry though so I can't work out the details.
---
#6
15 years ago
Well... Since you don't have the time Dönitz, I'll work out your details ;)
It's illegal in the Netherlands to have drugs, import drugs or to "make" drugs. XTC, weed-farms etc. But if it is illegal to make it and to import it, how is it possible that we get drugs?? Many non-Dutch people think "oh, in Holland people can get drugs whenever they want or may smoke whenever they want". This is not right. Don't think either that everyone here do drugs :p
Well.. it isn't possible in a legal way to get drugs. Atleast not for drugssellers (coffeeshops). It is legal for a 18+ (I think..) to buy weed or a different soft drugs in a coffeeshop and to use it in there. So, as you can see.. this all is very vague. It's not illegal but it isn't legal either.
The last few years have been many discussions regarding this so-called "gedoogd beleid". Now a few days ago, someone came with the idea of making softdrugs legal in his/her town. Only our Prime Minister JP Balkenelende doesn't agree with him/her.
Mu opinion on the situation: Legalize it. It will save so much trouble. The way it is now sucks and is just very vague.
---
#7
15 years ago
Make it legal. I'm all for free choice as long is it doesn't hurt someone else. Beside's they will get it illegally anyways, so why battle it. If it's legal and relgulated than you will have a lot less problems.:nodding: But if you hurt anyone while you are druged out you should have to have 5 times the normal punishement for the crime(s), be charged for being drunk in public (I know it's not beer but many drugs act like it), be charged for drug possein, distrabuting (your giving away the pain), and finally, make all the crimes for doing that a felony.
As long as you use small amounts responsably, you should be able to do whatever the hell you want with the drug (as long as you don't hurt anyone in anyway while you use it). It would (or should) be sold as a presription drug for those 18 and over in resonable amonts, and you should (would) only be able to get it once a week to insure you can't get too much of it to pose a threat to yourself and others.
---
#8
15 years ago
Legalise it or ban drinking as well.. either way, i aprove. :p
---
the1chaos
Advanced Member
I pretend to do stuff.
100,595 XP
16th January 2004
0 Uploads
#9
15 years ago
Memorex It's illegal in the Netherlands to have drugs
wrong. it's fully legal. it just has to be a small amount.
i personally agree with making (soft) drugs legal, and governament-regulated. it will give a load of advantages: 1. no more 'bad' drugs, the quality is regulated. 2. no more uncertainty about the amount of 'actual drugs' in pills etcetera (how pure it is) 3. less hard-drug addicts, because there are no dealers to try to lure them in to it 4. governament profit.
yes, ofcourse there will be negative things aswell, but i personally do not think they'll be worse than the effects of alcohol. ive heard people argue that dealers would focus on kids to sell drugs to, because adults can purchase them legally. i personally think this is unrealistic. you have exactly the same situation with alcohol; legal for 'adults' and illegal for 'kids'. you don't see alcohol dealers go around on a school, trying to lure kids in to trying it.
---
#10
15 years ago
the1chaoswrong. it's fully legal. it just has to be a small amount.
True, but everything is very restricted. Rules for this, rules for that. That makes it not fully legal, neither fully illegal. It's just.. strange.
---