#1
11 years ago
I have heard this one phrase from teachers and just about every counselor at my high school - "Everybody is smart." I have been stunned, many times, by this statement. I simply cannot help but feel a strong sense of error in such words. Lately, I have been thinking more about this. The question has been ringing inside my head, and now I am asking you. Is everybody smart?
There are a few things that must be considered. What exactly is your definition of "smart"? With this definition, can those suffering from mental retardation be considered smart? Or more drastically, a person that is currently in a vegetative state? If not, then does this mean that a person in a vegetative state can't actually be considered human?
The floor is open for discussion.
---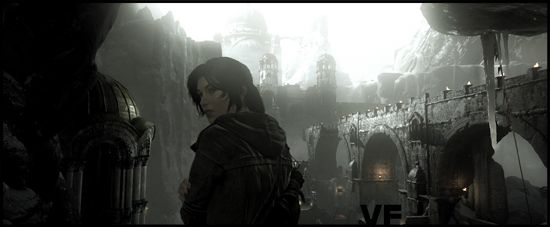 18th November 2004
0 Uploads
#2
11 years ago
That's just what they tell you in high school to encourage everyone to try their hardest to pass their classes. Of course not everybody is smart.
---
#3
11 years ago
Everyone seems to have something they are good at, but not everyone has intelligence. I think what is often implied by the whole "everyone is smart" thing is that most people will usually know a lot about something or another. I've never met anyone who didn't have some very specialized field in which they had a metric shit ton of knowledge.
To imply that everyone is equally intelligent or something though is absolutely ridiculous. Everyone's upbringing and genetics are different.
---
#4
11 years ago
Is Everybody Smart?
Don't delude yourself. The answer is "No", and their is no changing it.
---
Nemmerle
Advanced Member
Voice of joy and sunshine
299,101 XP
#5
11 years ago
They'll also tell you people are smart in different ways. If intelligence is a variable on so many different scales then simple statistics tell us someone has to be getting screwed.
---
3rd October 2006
0 Uploads
#6
11 years ago
Don't associate lack of knowledge with lack of intellect. Some people are good at one thing and bad at another.
---
#7
11 years ago
No, everyone is not smart in my opinion. Being smart requires intellect, clarity in simplistic and complicated things, the whole wang-dang-doodle.
Being smart requires so much more than a lot of people possess. There is no such thing as being smart in other different ways, though there are levels of smartness. Its all about knowledge though.
One thing that cannot be denied, anyone can be clever, even someone who is legally considered to have a mental retardation. Doing things to get what you want, or finding ways to get passed a specific problem that didn't require intense thinking, but some cleverness, anyone can possess that.
---
8th October 2006
0 Uploads
#8
11 years ago
Definitely not. A more accurate statement is 'a lot of people are smart in some way', but definitely not all. Saying so is just motivational crap for people who don't give a damn.
---
#9
11 years ago
Being smart doesn't mean you have to be able to calculate something in a few seconds. That's called intelligence. It all depends on your definition of smart.
---
#10
11 years ago
Is Everybody Smart?
Yes. Including all of the people as well:
---