#1
14 years ago
http://www.cnn.com/2005/WORLD/asiapcf/10/01/bali.blasts.ap/index.html
JAKARTA, Indonesia (AP) -- Several explosions occurred almost simultaneously Saturday in tourist areas of the Indonesian resort island Bali, killing at least two people and injuring many others, police and Indonesian media reported.

Foreigners were among the victims, witnesses said.

"I helped lift up the bodies, there was blood everywhere," I Wayan Kresna, a witness, told El Shinta radio station, adding that at least two people were dead. "Many people have been brought to the hospital."

Kresna said he witnessed an explosion at a seafood restaurant on Jimbaran beach, which is frequented by foreign tourists.

Another near-simultaneous explosion hit the Rajas restaurant in a bustling outdoor shopping center of downtown Kuta, about 30 kilometers (18 miles) away.

The restaurant was filled with local and foreign diners, said El Shinta, adding that both floors of the two-story building were badly damaged in the blast.

Kuta was the site of October 2002 bomb attacks blamed on the al Qaeda-linked terror group Jemaah Islamiyah that killed 202 people.

Bali police spokesman Lt. Col. Antonius Reniban could not say if Saturday's explosions were bombs.

"There have been some explosions in Jimbaran and Kuta area, but we cannot give any details," he said. "Police are still investigating."

Several people were admitted to one hospital near Kuta with injuries, said a woman who answered the phone at Sangalh Hospital, but she did not know how many.

Since the 2002 Bali blasts, Jemaah Islamiyah has been tied to at least two other bombings in Indonesia, both in the capital, Jakarta. Those blasts, one at the J.W. Marriott hotel in 2003 and the other outside the Australian Embassy in 2004, killed at least 23.

Western and Indonesian intelligence agency have consistently warned the group was plotting more attacks. Last month, President Susilo Bambang Yudhoyono said he was especially worried that the network was on the brink of another blast.

Copyright 2005 The Associated Press. All rights reserved.This material may not be published, broadcast, rewritten, or redistributed.
---
#2
14 years ago
At least 10 dead, 20 injured now.
---
#3
14 years ago
something almost similar like that occured in Bangladesh.
---
#6
14 years ago
uhh then why bring it up? hehe...a lot of similar things happen to this
---
#7
14 years ago
how long time is it since the "first" Bali bomb? 3 years ago?
damn muslims...
---
Sovereign002
Advanced Member
Adeptus Moderatus We purge with chain and bolter
105,915 XP
#8
14 years ago
I just say it at the news, damn why do those muslims blow everything up? Cant they just talk
---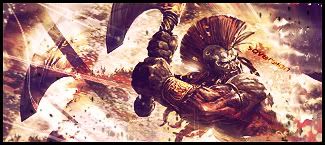 #9
14 years ago
Damn these extremists. :cort:
---
Sovereign002
Advanced Member
Adeptus Moderatus We purge with chain and bolter
105,915 XP
#10
14 years ago
I wonder what they would say if some Christians went to Mekka and blew themselves up in the middle of their temple. I dont think they would like it either.
---