#1
14 years ago
Today another American was killed by radical Islamists. When are these kidnapings going to stop? When will Americans retaliate? Why the rest of Muslims helping and supporting Jihad?
---
#2
14 years ago
I think we should just flatten the place. Just wipe it off the map, I don't give a f*ck anymore.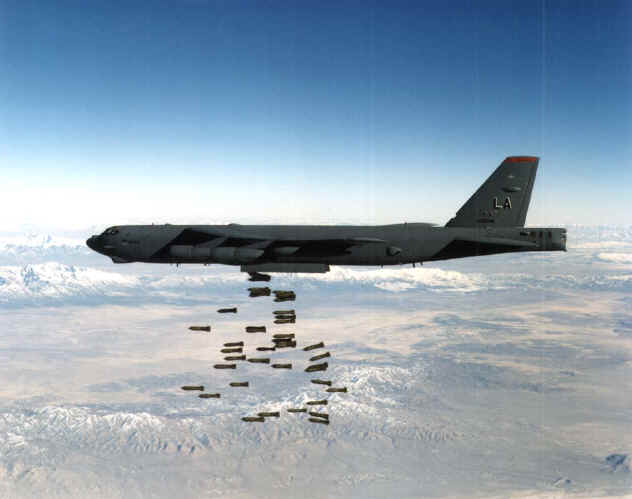 ---
#3
14 years ago
Haha I like your mindset Zab. Hell, I wouldn't mind nuking the whole planet, but eh that is just me.
---
#4
14 years ago
Yea, I'd nuke the middle east. Not really, but that'd be cool to see the explosions on TV, the videos of nuke explosions we have now are old and I've seen them all. We need some new ones. EDIT: O yea the topic. I'd use special forces and go deep in and kill the terroists from the inside.
---
#5
14 years ago
War only causes more war.
---
#7
14 years ago
MihailWar only causes more war.
Yeah okay if we wiped the middle east off the planet, who would be left to attack us? The remainding muslum terrorist living throughout the world, and then their wouldn't even be many of them. I am not enforcing this kind of demolition, but I am just pointing out, the world would probably be a much peaceful place if we just got rid of some of these countries entirely. But again I do not support this.
---
#8
14 years ago
MihailWar only causes more war.
War is peace. :nodding: One of the reason's they keep on fighting, I think, is because they're very angry and don't have anything better to do. Sure, they have a better government, but they don't have electricity or running water. I mean, wouldn't that piss you off?
---
-DarthMaul-
I'm way cooler than n0e (who isn't though?)
50 XP
11th February 2003
0 Uploads
#9
14 years ago
I dont agree with the Ideas of lets slaughter/nuke/bomb all Muslims and Arabs theory.
but what i would do is send some Task/special forces in where the kidnappings are happenig, and take care of the terrorists.
---
#10
14 years ago
dont forget its not only the middle east who we have a problem with, if we do that all it would do is leave everyone without oil and thatll cause ww3. Its funny how wars get caused for the smallest things..
---