#1
14 years ago
Saudi Women Have Message for U.S. Envoy

By STEVEN R. WEISMAN Published: September 28, 2005 JIDDA, Saudi Arabia, Sept. 27 - The audience - 500 women covered in black at a Saudi university - seemed an ideal place for Karen P. Hughes, a senior Bush administration official charged with spreading the American message in the Muslim world, to make her pitch. Skip to next paragraph Karen P. Hughes, the under secretary of state for public diplomacy, was hired to publicize American ideals in the Muslim world.

But the response on Tuesday was not what she and her aides expected. When Ms. Hughes expressed the hope here that Saudi women would be able to drive and "fully participate in society" much as they do in her country, many challenged her. "The general image of the Arab woman is that she isn't happy," one audience member said. "Well, we're all pretty happy." The room, full of students, faculty members and some professionals, resounded with applause. The administration's efforts to publicize American ideals in the Muslim world have often run into such resistance. For that reason, Ms. Hughes, who is considered one of the administration's most scripted and careful members, was hired specifically for the task. Many in this region say they resent the American assumption that, given the chance, everyone would live like Americans. The group of women on Tuesday, picked by the university, represented the privileged elite of this Red Sea coastal city, known as one of the more liberal areas in the country. And while they were certainly friendly toward Ms. Hughes, half a dozen who spoke up took issue with what she said. Ms. Hughes, the under secretary of state for public diplomacy, is on her first trip to the Middle East. She seemed clearly taken aback as the women told her that just because they were not allowed to vote or drive that did not mean they were treated unfairly or imprisoned in their own homes. "We're not in any way barred from talking to the other sex," said Dr. Nada Jambi, a public health professor. "It's not an absolute wall." The session at Dar Al-Hekma College provided an unusual departure from the carefully staged events in a tour that began on Sunday in Egypt. As it was ending Ms. Hughes, a longtime communications aide to President Bush, assured the women that she was impressed with what they had said and that she would take their message home. "I would be glad to go back to the United States and talk about the Arab women I've met," she said. Ms. Hughes is the third appointee to head a program with a troubled past. The first, Charlotte Beers, a Madison Avenue executive, produced a promotional video about Muslims in America, rejected by some Arab nations and scoffed at by a number of State Department colleagues. Her successor, Margaret D. Tutwiler, a former State Department spokeswoman, lasted barely five months. A report issued in 2003 by a bipartisan panel chosen by the Bush administration portrayed a dire picture of American public diplomacy in the Arab and Muslim world. Ms. Hughes, on this first foray, has churned through meetings in which she has tirelessly introduced herself as "a mom," explained that Americans are people of faith and called for more cultural and educational exchanges. Her efforts to explain policies in Iraq and the Middle East have been polite and cautious. As a visiting dignitary, she had audiences in the summer palaces of this Red Sea coastal city with King Abdullah, Crown Prince Sultan and the foreign minister, Prince Saud al-Faisal. But mostly it was a day that underscored the uneasy Saudi-American relationship, fed by unsavory images the two countries have of each another. In December, there was an armed attack on the American Consulate in Jidda, leaving five people dead, and that meant that the Americans traveling with Ms. Hughes were cautioned against traveling alone in the city. At the meeting with the Saudi women, television crews were barred and reporters were segregated according to sex. American officials said it was highly unusual for men to be allowed in the hall at all. A meeting with leading editors, all men, featured more familiar complaints about what several said were American biases against the Palestinians, the incarceration of Muslims at Guantánamo Bay and the alleged American stereotype of Saudis as religious fanatics and extremists after Sept. 11. Ms. Hughes responded by reminding listeners that President Bush had supported the establishment of a Palestinian state and asserting that Guantánamo prisoners had been visited by the International Red Cross and retained the right to worship with their own Korans. Americans, she said at one point, were beginning to understand Islam better but had been disappointed that some Muslim leaders had been "reticent" at first in criticizing the Sept. 11 attacks. "Now, several years later, we're beginning to hear other voices," she said. But it was the meeting with the women that was the most unpredictable, as Ms. Hughes found herself on the defensive simply by saying that she hoped women would be able to vote in future elections. In June, Secretary of State Condoleezza Rice talked of democracy and freedom in the Middle East but declined to address the question of driving. By contrast, Ms. Hughes spoke personally, saying that driving a car was "an important part of my freedom." A woman in the audience then charged that under President Bush the United States had become "a right wing country" and that criticism by the press was "not allowed." "I have to say I sometimes wish that were the case, but it's not," Ms. Hughes said with a laugh. Several women said later that Americans failed to understand that their traditional society was embraced by men and women alike. "There is more male chauvinism in my profession in Europe and America than in my country," said Dr. Siddiqa Kamal, an obstetrician and gynecologist who runs her own hospital. "I don't want to drive a car," she said. "I worked hard for my medical degree. Why do I need a driver's license?" "Women have more than equal rights," added her daughter, Dr. Fouzia Pasha, also an obstetrician and gynecologist, asserting that men have obligations accompanying their rights, and that women can go to court to hold them accountable. Ms. Hughes appeared to have left a favorable impression. "She's open to people's opinions," said Nour al-Sabbagh, a 21-year-old student in special education. "She's trying to understand." Like some of her friends, Ms. Sabbagh said Westerners failed to appreciate the advantages of wearing the traditional black head-to-foot covering known as an abaya. "I love my abaya," she explained. "It's convenient and it can be very fashionable."
Excellent!!God bless them all! Taken from http://http://www.nytimes.com/2005/09/28/international/middleeast/28hughes.html
---
#2
14 years ago
Personally, I think the Saudi women are wrong about issues like voting. If you were to ask a group of lifelong slaves about their conditions and they said it was favorable, would that then make slavery OK? I don't think so, but it's all they know.
I suppose they can feel how ever they want to. But, it really shouldn't come as any surprise that they do feel that way after being repressed for so many generations there.
---
#3
14 years ago
My personnal opinion is that they will ask for more rights when they will want them. We have no right to tell them what to do and not do, since different societies mean they have different values, desires and aspirations than us. Eventually, muslim womens will reclaim more rights, just like here, but it will take time before they are ready to do so. I think the samething applies for democracy.
But, it really shouldn't come as any surprise that they do feel that way after being repressed for so many generations there.
Christian womens were ''repressed'' too not so long ago.
---
Sovereign002
VIP Member
Adeptus Moderatus We purge with chain and bolter
105,915 XP
#4
14 years ago
If you ask me we should just leave them alone, if they are being supressed and they dont mind then fine let them, its not our culture so we should not interfere, but if they do ask for help then fine, help them. I do think that the muslims should do the same with us, leave our culture and our traditions.
---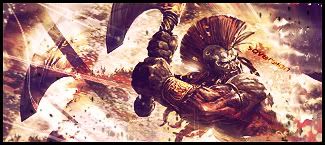 #5
14 years ago
ObliviousPersonally, I think the Saudi women are wrong about issues like voting.
But you are not a Saudi woman and therefore your argument holds no water. ;)
---
23rd February 2005
0 Uploads
#6
14 years ago
that just goes to show that we intervene fro what "we" think is right, not what "they" think is
---
Lysdestic
VIP Member
Dr. Professor Logic, PhD.
46,526 XP
11th November 2003
0 Uploads
#7
14 years ago
Exactly Grizzly, and that is one of the things I have found wrong with people saying that their culture shouldn't do it 'that way'; The Saudi women will move for their rights, when they want them, on their terms, not ours.
It is how our society did it.
The less active women thing is their culture, and I think that if there is one thing we as a world internationally need to learn to respect; it would be different cultures.
---
#8
14 years ago
Lord AbrarurRepressed for so many generations? Evidence please. I guess you think Islam degrades them. So alright for many generations. Can you show me evidence? I would be most happy.
By western standards, they are repressed. They have no voice in their government. All western women do. They can not dress in a manner of their own choosing. All western women can. They are treated largely as inferiors to men. Western women are not. If a women in the west gets raped by a man, she goes on Oprah, seeks criminal justice, and sues her attacker. If a muslim woman is raped, they are stoned to death.
Read these articles: http://www.iran-e-azad.org/stoning/women.html http://news.bbc.co.uk/1/hi/world/africa/2116540.stm
This last site is very biased, but has an interesting video. Just watch the movie, even NiteStryker couldn't believe the rest.
http://www.apostatesofislam.com/media/stoning.htm
Read this, and look at the pictures. With them are key quotations of the Koran. You will not find anything like that in the Holy Bible or Torah.
"Men are in charge of women, because Allah hath made the one of them to excel the other, and because they spend of their property (for the support of women). So good women are the obedient, guarding in secret that which Allah hath guarded. As for those from whom ye fear rebellion, admonish them and banish them to beds apart, and scourge them. Then if they obey you, seek not a way against them. Lo! Allah is ever High, Exalted, Great." Quran 4:34
She was flogged with 86 slashes before being hanged in March, 2001. Her crime was having an affair in the Islamic Republic of Iran. (Holy Crime report)
"If any of your women are guilty of lewdness, take the evidence of four (reliable) witnesses from amongst you against them; and if they testify, confine them to houses until death do claim them, or Allah ordain for them some way. Quran 4:15
This Iranian young man recieved 86 lashes for holdings hands with his girlfriend in March, 2001.
"The woman and the man guilty of adultery or fornication,- flog each of them with a hundred stripes: Let not compassion move you in their case, in a matter prescribed by Allah, if ye believe in Allah and the Last Day: and let a party of the Believers witness their punishment." Quran 24:2
"Last week the Saudi regime conceded the existence of an intelligence survey it had conducted last October of educated Saudis aged between 25 and 41. The New York Times, which disclosed it, said it concluded that 95% supported Bin Laden." (Guardian Unlimited, January 31, 2002)
Do you get our point of view now?
---
16th October 2003
0 Uploads
#9
14 years ago
We're mostly on the same page here...
It's just like going to Iraq...
If they wanted to be liberated they would've asked.... you know like China.....
ultimately they don't see how there culture is so bad....(I don't think its right to woment) so if they like let'tem have it...
if not leave....
(I've always known the muslim point of view...There governments would kill us all if they had the opprunuity... We're known as infedels or unfaithfuls...and will be clensed from the earth...
The differences....They take an active role in the clensing rather than letting that be up to god...Peacefull my foot..)
---
Lysdestic
VIP Member
Dr. Professor Logic, PhD.
46,526 XP
11th November 2003
0 Uploads
#10
14 years ago
(I've always known the muslim point of view...There governments would kill us all if they had the opprunuity... We're known as infedels or unfaithfuls...and will be clensed from the earth...

The differences....They take an active role in the clensing rather than letting that be up to god...Peacefull my foot..)
No, that is the radicalist Islam point of view, you know similar to the radicalist christian point of view that all gay people should be eraddicated, or other such thing.
You'd Be surprised, Most of Islam is A very peacful religion, and most of the women know how it works here, and are happy, not having it that way.
It is not our place to call them wrong for that.
---