#1
12 years ago
I don't really know if this thread will kick off,but I wanted to make it due to be called a gay emo-freak today by my 'old friends' and of course I want your opinions on it
Do you think steroetypes tear cultures apart? That it is discrimination? That it stops people from talking to each toher And that it influences people to do certain things
add anymore to the list and discuss
---
#2
12 years ago
1) Yes 2) Yes 3) Yes 4) No
It's getting old to be discriminated just because you're from the cold north, or West Europe(as some people calls it). Even because i speak Danish i'm insulted. Though i usually never take offense if it's an American or something, as i'll just use the "We have existed since the 8th century, you haven't even existed for over a millenia" sentence.
---
#3
12 years ago
Stereotypes often do stop people from talking to each other(ex:cheerleaders never talk to nerds) and so, in a sense, they tear cultures apart. I also think stereotypes can influence some people to act a certain way(ex: a blond girl wants to succeed in school and break the stupid blond stereotype).
---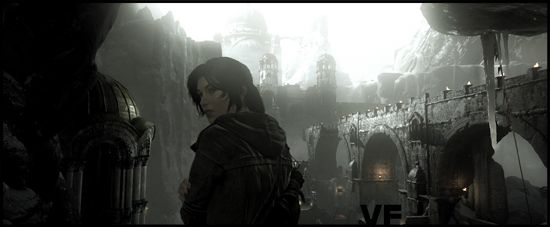 #4
12 years ago
No, it doesn't tear cultures apart. It's a part of life, and most people live with it. It really can't be called discrimination, since every race has a stereotype. Each culture knows that there are stereotypes against them, so it evens everything out, and there is no reason not to talk to eachother. It may influence people to make fun of the stereotypes, that I can't deny.
---
15th October 2003
0 Uploads
#5
12 years ago
Granyaski;4555769I don't really know if this thread will kick off,but I wanted to make it due to be called a gay emo-freak today by my 'old friends' and of course I want your opinions on it

Do you think steroetypes tear cultures apart? That it is discrimination? That it stops people from talking to each toher And that it influences people to do certain things

add anymore to the list and discuss
I do not think Sterotypes have the power to tear cultures apart.
I do not believe that sterotypes can be called discrimination of themselves. It's how they're used.
I also don't think they stop people from talking to each other. This too depends on how they're taken or used.
Sterotypes do have a certain power. But they can't make people do anything they don't want to do. Influences come from just about everywhere so yes they do have an impact on how we react.
Black people like chicken It's true... Black People Like Watermellon who doesn't?
Black People have BIG dingdongs (Checking) Yes it's true.
Asian People have small dingdongs (According to Locker Room Diplomacy) Embarassingly true.
Hispanic Girls are Horney Oh Yes...very.
Blacks are better Atheletes DUH...C'mon 400 years of slave labor does that...
Asians are smart All signs point to Yes. Blacks are ignorant and uneducated. Sad but true.
Mexicans are macho... Hotheaded... In Houston...absolutely.
What you must remember is that YOU are not a Sterotype. Never use a Stero type to describe a single person. Never use a Sterotype when greeting or getting to know someone. Even though Stereotypes are usually true that doesn't mean they're always true.
Ex. I love watermelon, can't stand Chicken, and I am the second person in my entire family to get a College Degree (After my older Sister:mad: ), and I talk like a White Dude from up north.
P.S and Yes ...I'm plus 8 on the 21st Finger...
---
17th December 2005
0 Uploads
#6
12 years ago
Stereotypes are awesome. Well, for jokes they are. And that's really all I concern myself with. Yay stereotypes! Seriously though, certain parts of stereotypes are true, they are just twisted and inflated.
---
8th October 2006
0 Uploads
#7
12 years ago
Depends.
Stereotypes are really useful as a placeholder evaluation until you've got to known someone better. However, the sad thing is that stereotypes are so often made because of fears, spin, warmongering, etc, and then it turns into little more than discrimination.
can't stand Chicken
How can you not like chicken? So many things taste like it...
Asians are smart All signs point to Yes.
Why, thank you.
---
#8
12 years ago
I think stereotypes are a type of self-preservation mode we get into that helps us gauge people or groups. Doesn't mean you're a hater or anything, perception is reality until proven or disproved, until then we judge people that judgment right or wrong helps us with our decision making to some degree. We teach our children at a very young age to be wary of folk's they don't know by setting figurate stereotypes for them to gauge who they should and should not associate or talk to.
---
#9
12 years ago
I personally do not like stereotypes.... I mean my childhood friend is a chav,me more of a scene look. He wouldn't be seen shot dead being seen tallking to me And I find it's mostly discrimination. people say it because they are fixing perhaps on an old,new,even ceratin denominator. Not all Blacks are thick, in fact whites are probably got a more stupid rating...
---
#10
12 years ago
Im a "Little Englaner" and "crazy Christian", judging by what most of the mainstreamers think. Being stereotyped as a nutcase and crazy and as incompaitible with most pass times just because of a love for God and Jesus is what most English youths think today
---