#11
13 years ago
#16 Just leave him in the middle of naboo; he can't survive on his own, remember?
---
29th January 2005
0 Uploads
#12
13 years ago
I thought we got over this Jar Jar angst. Guess not.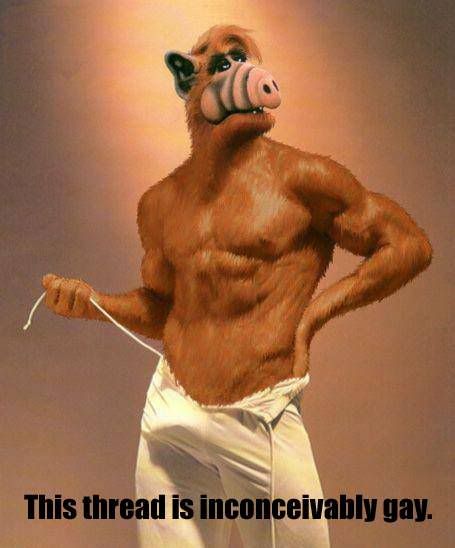 ---
#13
13 years ago
#17 death by stoning dead babies. #18 double dare him to run across I-285 at 3:00 PM on Friday. #19 Rides the NYC subway alone and unarmed after dark. #20 Locked in cell with 50 sex-starved hardened convicts.
---
#14
13 years ago
21.Take him into a Japanese sushi bar and ask the chef if he needs some fresh calamari
---
21st November 2004
0 Uploads
#15
13 years ago
22. Two words: Chuck Norris.
---
#16
13 years ago
23.Take him to a sealife centre and push him in the shark tank 24.Nahhhhh thats too kind,Phirana pool
---
15th September 2004
0 Uploads
#17
13 years ago
#25: Remove his organs while he's still alive. Make sure he stays alive while his organs are being removed until such time that he must die. Sell organs for money or use them on or for yourself.
---
#18
13 years ago
make em bring me cold meds until his ankles fall off.. if they can
---
#19
13 years ago
27.Give Jar Jar to the Borg and tell them he is perfection 28.Throw him in the sea and wait for a Japanese whaling trwaler to find him 29.Put him on the endagered species list and post a $1,000,000,000 rewawrd for his skin 30.Sell him on EBay 31.Throw him into the Lion area in Longleat Safari Park-maybe the tigers too!!!
---