Sovereign002
VIP Member
Adeptus Moderatus We purge with chain and bolter
105,915 XP
#1
10 years ago
Ye beloved Cap'n Rommel be another year olderrrr, garr!
Let the quality rum flow freely, yarr!! PS: I hope you foul Pirates all die by crashing into an iceberg during the festivities. Signed, the Peach community.
---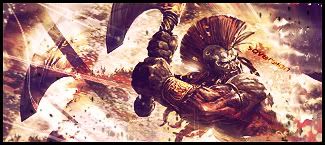 #2
10 years ago
You must be the birthday clown. Don't kill me.
---
17th December 2005
0 Uploads
#3
10 years ago
Unfortunately, the Captain has been lost at sea for many months.
---
29th January 2005
0 Uploads
#6
10 years ago
Does he come to these parts anymore?
---
Sovereign002
VIP Member
Adeptus Moderatus We purge with chain and bolter
105,915 XP
#7
10 years ago
I'll make damn sure he does. If only it's to post in this thread.
---