Sovereign002
Advanced Member
Adeptus Moderatus We purge with chain and bolter
105,915 XP
#2
14 years ago
Right...;) here's a topic: beer...do you like it cold or do you prefer room temperature? After a long day of hard work or at lunch/breakfast. On parties/special occasions or for no special reason...you guys can specify more if you want... :cya:
---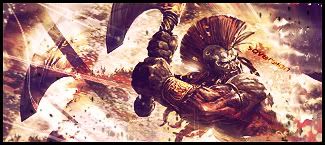 #3
14 years ago
cold, preferably lager or ale and i don't care when i have it :D
---
#4
14 years ago
I prefer cider, and cold.
---
#6
14 years ago
well duh, your a chipmunk, i prefer a cold larger, fosters preferibly, but i really like balies, that is a nice drink
---