#1
11 years ago
Some guy is trying to say a laser can beam you and your house across the country...and only for FIFTY DOLLARS!
I sent them an email, I fully expect to get spammed to death.
Yay fake yahoo emails.
---
#2
11 years ago
Is he gonna say 'Imma firin mah laser BLAAARGH!' before he does it? Could be a plot to just get rid of idiots who respond to spam emails.
---
Sovereign002
Advanced Member
Adeptus Moderatus We purge with chain and bolter
105,915 XP
#3
11 years ago
I like how he asked for "serious responses only".
Someone from Nasa should E-mail him, asking to buy his patent for $1,000,000.
---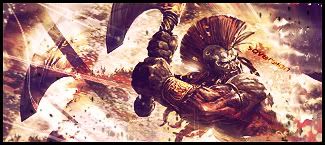 29th January 2005
0 Uploads
#4
11 years ago
He needs to give it to me for the sake of national security.
---