20th September 2005
0 Uploads
#2
14 years ago
22nd December 2003
0 Uploads
#3
14 years ago
Indeed. But, it'll never be better than if they made a Steve Irwin Land
---
#4
14 years ago
Bruce Lee was a legend dont be making fun of bruce lee. Slow moves? They had to slow the camera down for him!!!!
---
#5
14 years ago
Bruce Lee's attacks are hella fast and feels like a car hittin u over :O
---
22nd December 2003
0 Uploads
#6
14 years ago
How would you know what it feels like? Anyone who's ever been hit by the full force of his blows has died. And those who lived don't remember it.
---
#7
14 years ago
Bruce Lee was a hero, and revolutionized martial arts. He's one of the reasons I got into Taoism! I hope they don't make it a novelty, if it's even real.
---
29th January 2005
0 Uploads
#8
14 years ago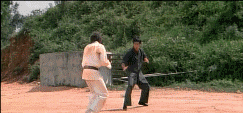 ---
4th September 2004
0 Uploads
#9
14 years ago
Plagiarists are not welcome.
---
#10
14 years ago
Wow, maybe if I go out and kick some ass, I can have an amusement park made after me.
With such rides as "Lets watch A Nightmare on Elm Street and Aliens in slow motion!", "Race to Minnesota" and "Bumper bitches: The only ride where the cars bump you!".
That'll be the day.
---