#1
11 years ago
I'm so cool. :smokin:
For the grand opening of this thread, I would like to introduce our entertainment. Give it up for GREEN DAY!!!!!
:band:
Don't wanna be an American Idiot...
---
Sovereign002
VIP Member
Adeptus Moderatus We purge with chain and bolter
105,915 XP
#2
11 years ago
Location: Houston I see...O_o Anyway, the song is good so I'll stay =p
---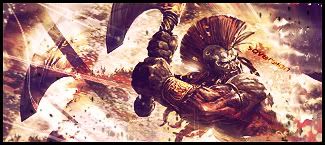 7th December 2003
0 Uploads
#8
11 years ago
#9
11 years ago
sure... but is it me, or has GF been smacked in the head with a 2x4 and pushed down the stairs? Cuz it is acting weird on me.
---
Datarock
VIP Member
Resynchronizing with RealitySorry, You're Not a Winner
65,745 XP
18th April 2006
0 Uploads
#10
11 years ago
It is acting weird. Seems that downtime didn't do it any justice. :/
---