#1
13 years ago
Fellow Spamlandia members. We now have a Home for the Elderly and dumbass's. We offer long boring hours of shuffle board, a 4:00 PM Bedtime, and most importantly, A manatee shelter, with optional missles. Our Elderly is a 5 star maximum security Retirment home, with 2 hour shift changes of gaurds with .50 caliber ferret guns and Anti-Manatee shotguns. We are located right on the border of manatee teritory and the only way out is to go through manatee territory so you don't have to worry about any escapes. Our ficility is equipped with the latest anti manatee equipment and intel. We are loyal to the spamlandia way and anybody is free to leave our facility at anytime. Hail Spamlandia! Do you know a member who's old or a complete dumbass? Send them here and we'll lock em away. For full debreifing please sign up for our $2000 dollor day fee Desk smashing club. [COLOR=silver]Dragon's home for the Elderly and dumbass's reserves the right to refuse any applicant including, but not limited to, mr moron man and idioticfool#1. Dragon's home for the Elderly and dumbass's also reserves the right to kick anybody's ass who they feel like needs it on the restriction that they must have visted this establishment. Restrictions apply. Results may vary.[/COLOR]
---
17th December 2005
0 Uploads
#2
13 years ago
Says the boy who doesn't know what "Infamous" means.
---
#3
13 years ago
can Herbert apply?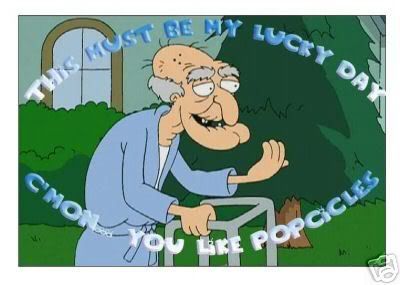 ---
#4
13 years ago
Yup. We have a special place for him. He get's morning baths in the boiling hot lava pit surronded by the lush green pastures. Don't worry We put him in a 50 inch thick lava proof suit.
---
#5
13 years ago
**ATTENTION** All Dragon's home for the Elderly and Dumbass's staff and members The Manatee's are mobilizing Ready the Anti-Manatee Silos Load The 5000 rpm Ferret Gun We are at Defcom Delta [COLOR=red]RED ALERT[/COLOR] RED ALERT [COLOR=black]This is not a drill[/COLOR] All members go into lock down Please head to the Manatee shelter
---
#6
13 years ago
The Manatee threat has decided to pass us. But we will countinue to stay at status Defcom Delta. Man the Brussel Sprout Cannons and prepare to release the Ferrets.
---
#7
13 years ago
Save Herbert from the manatees
---
#9
13 years ago
Herberts safe from the manatee's. As our first coustumer, he gets first priortiy in the manatee shelter.
---
Sovereign002
Advanced Member
Adeptus Moderatus We purge with chain and bolter
105,915 XP
#10
13 years ago
Who stole my Brussels sprouts?!
---