7th November 2003
0 Uploads
#1
11 years ago
What's Going On?
Currently Active Users: 456 (52 members and 404 guests)
KoЯsakoff, [COLOR=darkorange]AcE[/COLOR], Admiral Donutz, [COLOR=darkorange]AdmiralHocking[/COLOR], Adm_willie, amateur, Archmage Cleps*, BOB34MAL66, Boeh, Braun, briankory, burdy, [COLOR=darkorange]Danny[/COLOR], darthdew, Darth_immortal*, Disturbing Sam, Exiled Eversor, FeelFree, Glare, GoreZiad, Grand_Admiral_Potts, Jeffro, jimmytj, [COLOR=darkorange]Ki Adi Mundi[/COLOR], [COLOR=darkorange]Kouen[/COLOR], kouji san, [COLOR=teal]ladychane2005[/COLOR], MagicMAD, mainliner5, Memorex, Mr.Caine, n0e, Octovon, puffdadder, rebornintheglory, [COLOR=darkorange]Rikupsoni[/COLOR], Shas'o stick, Sovereign001, Sovereign002, spikything, Starstruck, Sunray, t0m, the1chaos
Wiener made a critical mistake by having 3 Dutch SM's on the staff =p
Spoiler:
Show
WE SHALL RULE THE FORUMS! :naughty::beer::beer::naughty::moon:
---
9th December 2003
0 Uploads
#3
11 years ago
Sovereign002
VIP Member
Adeptus Moderatus We purge with chain and bolter
105,915 XP
#4
11 years ago
It's only when they start building windmills that you have run.
---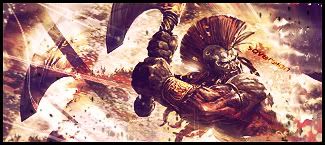 7th November 2003
0 Uploads
#5
11 years ago
Windmills? We got donutz building pantzers! But do we really wish to look semi-german? =p
---
#6
11 years ago
The end is near!!! Repent!!
---
#7
11 years ago
Hm. The Dutchies have good taste in candy and cars although they can't make the latter, I suppose I better start building a windmill.
---
12th December 2006
0 Uploads
#8
11 years ago
i have 3, unfortunatly i couldnt keep up with the morgage so they had to go and now all i own is a caravan
---
9th August 2003
0 Uploads
#9
11 years ago
Back in line! =p
---
#10
11 years ago
You know how we can solve this problem??
A) Add more American Supermods B) Demote Donutz to dungeon patrol C) Make a PHP script that only allows no more than TWO staff members with IP's from the Netherlands at one time on the forums D) Demote Donutz to be a door greater E) Bribe people with pie F) Demote Donutz for *insert reason here*
---