#1
13 years ago
Hello,
I'm a nurse at Princeton Plainsboro Teaching Hospital in Princeton. My name is Mary Warner and I am an expert in female sexual problems such as, vaginal infections, vaginal disorders, breast lumps, etc. Everything to do with the female body. I'm currently advertising everywhere I could possibly to advertise, so embarrassed females who are not conformable talking with their parents or doctor can get expert advice to whats wrong with your body.
This is absolutely free, as I want to help more and more females through their time of crises. If you want to apply, all you need to do are these simple steps:
Write a list of whats wrong in word document. Explain in full detail.
Take a picture of your vagina or breasts where it hurts or anything else like, lumps, cysts, etc.

Attach those to a email and send it to this email address: [EMAIL="nursemarywarner@hotmail.com"]nursemarywarner@hotmail.com[/EMAIL]
I will reply as soon as possible, it should be within 24 hours depending where you live. I would like to thank you all for reading this.
Kind Regards,
Nurse Mary Warner
---
14th December 2005
0 Uploads
#3
13 years ago
I just sent u a pic of my vagina. For some reason it gets all wet when I look at boys. Please help
---
#4
13 years ago
Dear Mrs. Mary Warner, RN:
If it's using email, why the heck would the reply take longer depending on where you live?
Sincerely, Pb2Au
---
#5
13 years ago
I hope you can help me...
*Pictures sent*
---
Sovereign002
Advanced Member
Adeptus Moderatus We purge with chain and bolter
105,915 XP
#6
13 years ago
Ensign Riles;3843946I hope you can help me...

*Pictures sent*
That is by far, the most scaring post in this thread.
---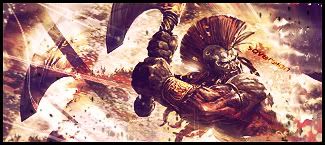 11th December 2006
0 Uploads
#7
13 years ago
riles you fool, now he'll just black mail you
---
#9
13 years ago
We must now consult the ™ !
---
#10
13 years ago
This thread official gains the FileFront "WTF?" award.
---