#12
11 years ago
It says no spamming. So it's a no go, chief.
---
Sovereign002
VIP Member
Adeptus Moderatus We purge with chain and bolter
105,915 XP
#13
11 years ago
I sense a new FH Offtopic invasion coming.
Spammers, we need volunteers!
---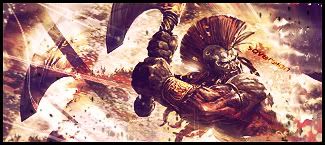 25th November 2006
0 Uploads
#14
11 years ago
MY penis stands ready.
---
Signature brought to you by Carl's Jr.
#15
11 years ago
We'll hold the line like Stonewall Jackson and defend the high ground like John Buford and John Reynolds!
---
#16
11 years ago
Hmm. Would it possible to have a FH side forum post in here for all who want to go in FHOT but cannot afford it? You know, embassy or something in those lines, would also gives far more possibilities to organize the "cultural exchange".
---