#81
13 years ago
Or if it didn't.. I'd probably pay attention if Donutz was running around in a pink tu-tu. It would be one of those "Must watch" moments.
---
9th December 2003
0 Uploads
#82
13 years ago
So very tempting, so very very tempting.
Too bad I don't happen to have a tutu, or a sister who's cloths I could borrow to crossdress. :( :lol: It would perhaps seal my fate as being some crazy lunatic but hey, atleast I would enjoy doing it (as in, laughing about how insane it would be and the reactions... not the crossdressing itself... or would I? dundundun).
---
9th December 2003
0 Uploads
#84
13 years ago
Sovereign002
Advanced Member
Adeptus Moderatus We purge with chain and bolter
105,915 XP
#86
13 years ago
So, was it a scam?
---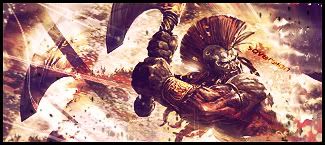 #87
13 years ago
starvinmarvin14;4380291i really don't care if i get banned at this point. the rules are too strict on this forum. plus they edit your posts and link your original links to bearforce1 videos:mad::bawl::confused::(

WTF MAN!!
This is certainly one of the great posts of our time.
---