16th January 2004
0 Uploads
#11
11 years ago
---
9th August 2003
0 Uploads
#12
11 years ago
Spoiler:
Show
---
#13
11 years ago
This is so win. I wish I could've joined in- too late now.
---
Sovereign002
VIP Member
Adeptus Moderatus We purge with chain and bolter
105,915 XP
#15
11 years ago
11/12/07(Mon)16:25:05 Me: Hey I was wondering how long you hold games for? GS: What do you mean? Me: I got Need For Speed Pro Street preordered but I don't think I can pick it up on the 13th GS: We will usually hold it for at least 48 hours but if you need more time just call us and let us know and we can make arrangements. Me: oh good good... So um... My battletoads preorder from 1993 is ki- *click*
Simply superb, oh I have to get some mates to do this sometime. =p
---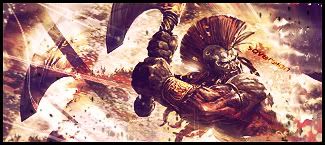 24th September 2007
0 Uploads
#17
11 years ago
I did this once about 2 years. I'd switch locations every 10 calls. I ended up using about $50 in quarters that day I think. GS: Thank you for calling gamespot, this is Erin, How may I help you? Me: I'd like to preorder Mr. Toad's Cellphone adventure. GS: WILL YOU STOP CALLING US GODDAMNIT!! Me: Somebodys a Pissed-off Pansy. -Click- That was one of the best calls because it turns out I was on the pay phone outside the store and her reaction was so funny.
---
Flodgy
I'm way cooler than n0e (who isn't though?)
50 XP
#18
11 years ago
That is pure Win. Nothing else. Kudos for posting it.
---
#19
11 years ago
I think I'll walk into the local gamestop and ask to preorder it
---
24th September 2007
0 Uploads
#20
11 years ago
I've done it with the following names: Mr. Toads Cellphone adventure Crab Hunters 2: Crab Action The Little House on the Salad Call of the Libary 2: Overdue books
---