15th September 2006
0 Uploads
#1
11 years ago
Sovereign002
VIP Member
Adeptus Moderatus We purge with chain and bolter
105,915 XP
#2
11 years ago
Oh no you don't! Not on this forum aswell :eek:
---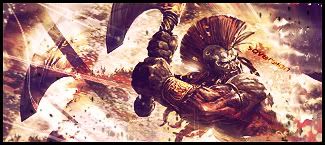 #3
11 years ago
And just were do u think you're goin mister?
---
28th December 2004
0 Uploads
#5
11 years ago
FeelFree! you! come here! Your not leaving this place in my presence! I need someone to defeat!
..and uhm.. to betray once you join black
---