19th August 2003
0 Uploads
#1
10 years ago
[COLOR=Red]POKEMON![/COLOR]
---
10th August 2004
0 Uploads
#2
10 years ago
15th September 2004
0 Uploads
#3
10 years ago
Did someone say shish-kabob?
---
4th September 2004
0 Uploads
#4
10 years ago
What do you think candy is made out of?
---
19th August 2003
0 Uploads
#5
10 years ago
53,121 Posts
1,330 Threads
#6
10 years ago
I have Pokemon's...............................IN MY PANTS
---
Sovereign002
VIP Member
Adeptus Moderatus We purge with chain and bolter
105,915 XP
#7
10 years ago
I'll Pika choo! :naughty:
---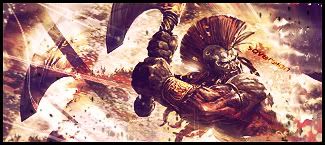 19th August 2003
0 Uploads
#8
10 years ago
So like, I was amazin' at this game.
---
2nd October 2006
0 Uploads
#9
10 years ago
I always used to get attacked in the bushes. You see, now that I have grown up, I have come to the conclusion that this was just rape. When I say rape, I mean those animals that always look like they have been on a high intake of meth, ket, dust and glue fumes. Mind you... Looking back on it, everything in my childhood now looks like some fucked up and twisted sex thought. Bulbasaur looks like some garlic on legs. And that doctor always had a weird interest with you playing and using his balls. Also those two messed up gimps who worked for some gang and stole animals off you, I mean common! They even twisted them into messed up little crack whores, I don't know what they promised those little freaks on legs but they obviously didn't like me when they came out of the oppents balls. I really don't see why they never sent the police to arrest those mother truckers, in all due respect that were obvioulsy fucking ket dealers the way they dressed. /me sues Japan
---
8th October 2006
0 Uploads
#10
10 years ago
lol, my friend apparently had a dream where he got raped by a bunch of chipmunks and a goat. It was pretty scary being in the same room as him for about a week.
---