#2
13 years ago
---
#6
13 years ago
I was thinking of posting one of those crude smilies, but the sheer power of Donitz made me spill Powerade all over myself. This man has powers, and I hail him! :bows:
---
#7
13 years ago
---
#8
13 years ago
Who makes these I get spammed by them on MSN.
---
Sovereign002
Advanced Member
Adeptus Moderatus We purge with chain and bolter
105,915 XP
#9
13 years ago
Haha, yeah I spam people with this one. Best smiley ever.
Btw, how did a newb like you find his old name?
---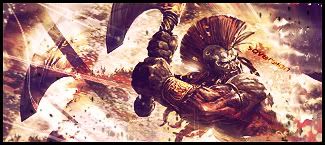 #10
13 years ago
newb??!? I was around when they were made =p
---