24th September 2007
0 Uploads
#1
8 years ago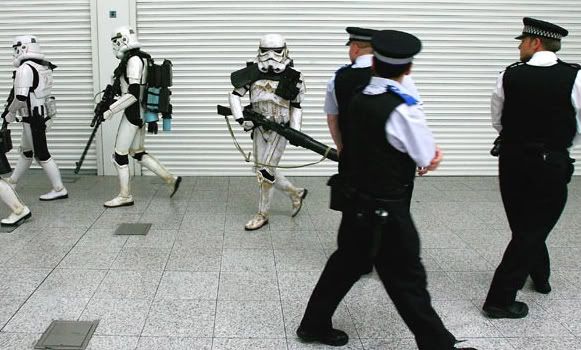 ---
#3
8 years ago
---
#4
8 years ago
---
#6
8 years ago
---
#7
8 years ago
One of them was named Charles...that's a very peculiar name for a storm trooper. Make me so sad! :cry:
---
#8
8 years ago
[COLOR=orange]That is especially strange considering that the vast majority of troopers did not possess names at all. Upon their creation, each trooper was assigned a numerical designation, like Omicron 238 and Theta 106.[/COLOR]
---
16th August 2008
0 Uploads
#9
8 years ago
I thought those were clones?
Even in the movie, when an officer tries to call a stormtrooper, he addresses him as "TK 421."
---
#10
8 years ago
[COLOR=orange]The majority of them are clones, just with stronger and better-fitting armor and better weapons. The others were citizens who willingly joined, which were allowed to keep their names.[/COLOR] [COLOR=orange][/COLOR] [COLOR=orange][/COLOR] [COLOR=orange]Although it was never stated specifically, it is likely that designations like DV were the clones created AFTER the formation of The First Galactic Empire.[/COLOR]
---