19th August 2003
0 Uploads
#1
10 years ago
Any member, who would be your vote. Can be any political party (Including spam) and have a vice prez or what have you.
Red Menace for the Communist Party has my vote.
;)
---
25th November 2006
0 Uploads
#3
10 years ago
President:Seinfeldrules Vice Prez: Jelly Bean of Doom Only for american members right? I wish it was a parliament. :/
---
Signature brought to you by Carl's Jr.
Karst
I chose an eternity of this
50 XP
6th January 2005
0 Uploads
#4
10 years ago
#5
10 years ago
I'd follow the party line and support whoever the (glorious) Kiwi Party would nominate.
---
Sovereign002
VIP Member
Adeptus Moderatus We purge with chain and bolter
105,915 XP
#6
10 years ago
Lord Wiener, of course. Who else could lead us to glory and wealth, while spreading the power of the Grand Peach?
If it's only US members, than my vote goes for Ki, who will rule with an iron fist.
---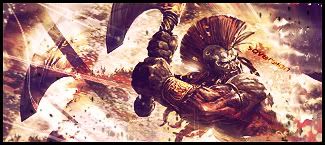 10th August 2004
0 Uploads
#7
10 years ago
4th November 2003
0 Uploads
#10
10 years ago
I'd vote for Dread just so that we can blame all of our countries problems on him as well.
---