Sovereign002
Advanced Member
Adeptus Moderatus We purge with chain and bolter
105,915 XP
#2
13 years ago
You know...there are places outside the Spam for serious stuff... There's a thread about this in the Entertainment section I believe.
---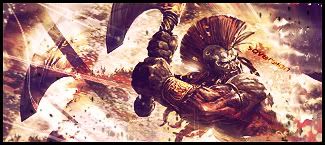 11th December 2006
0 Uploads
#4
13 years ago
#5
13 years ago
I Thought It Was Good Enough To Make Me Capitalise The First Letter Of Every Word!!!!
:)
:rolleyes:
---
#7
13 years ago
I liked it.
But they killed the Robot with the Black voice first. :p
---
#9
13 years ago
Death to the Black voiced robot with soul! Even gangsta robots gotta die!
---
14th August 2006
0 Uploads
#10
13 years ago