#1
16 years ago
Theres not much to do now that Donitz and Mr. Matt have gone offline... I'm bored, and it's too quiet :p
---
#2
16 years ago
[color=red][/color][color=red]lol Poor u[/color]
---
16th April 2004
0 Uploads
#3
16 years ago
donitz thinks everyone hates him...
---
#4
16 years ago
I ned a hug for I just came back from a very dengerous adventure which includes a knife, a secret, and a very bad accident which involved Poisin and false suicide:'(
---
#5
16 years ago
He wubs me, i have proof ;) :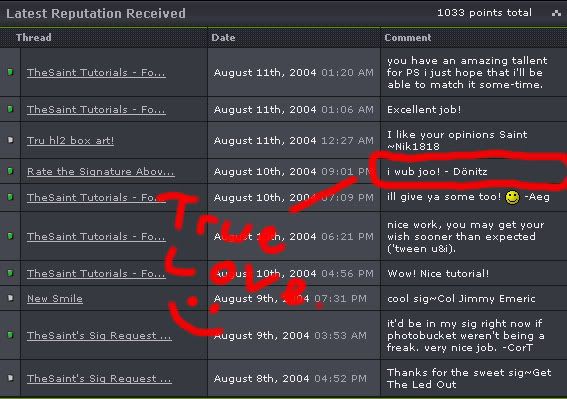 Therefore, i wub him back :p
---
#6
16 years ago
I love him to in a wierd sheepish way well DOESN"T ANYBODY CARE ABOUT MY ORDEAL!!! *sigh* I never get care anymore...
---
#7
16 years ago
No, I saw it, just didnt include it in my reply. :p
But, if it bothers you that much...*Hugs*
How long were you away on this adventure for?
---
#8
16 years ago
4 months and damn you all!
---
#10
16 years ago
real nice Cambo that fucking really nice!
---