21st October 2004
0 Uploads
#1
12 years ago
Ha, I love StumbleUpon.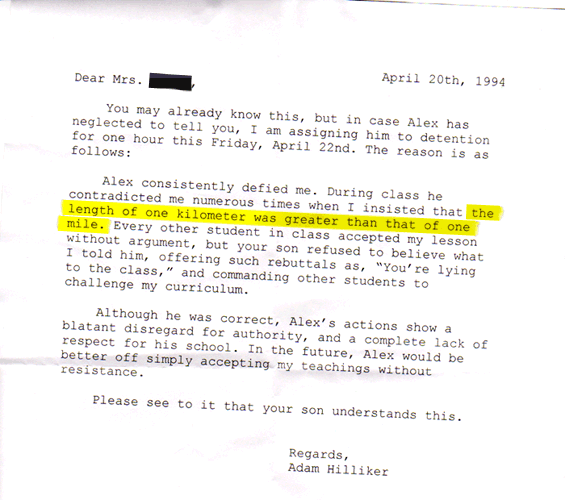 ---
#2
12 years ago
You have to admit though, klicks are cooler then miles.
---
31st January 2005
0 Uploads
#3
12 years ago
8th January 2006
0 Uploads
#4
12 years ago
i dunno, though the standard US sytem of measurments is a bunch of BS, i love my MPH, HP, and lbft of torque 100 is a meaningfull number, and saying your going 100mph is a feat for an average person, saying your going 100km/h is driving the speed limit in a school zone
all that 1 and 5/8 inches and shit can kiss my ass
i like the wieght system too, i think its just because ive learned it already though and its easy to think about
btw, why would a teacher knowingly teach the wrong thing in class? they should be fired for doing quite the opposite of what they were put there to do
---
10th August 2004
0 Uploads
#6
12 years ago
19th February 2005
0 Uploads
#7
12 years ago
Never argue with an idiot because they will drag you down to their level and beat you with experience.
---
#8
12 years ago
That's onleh cause tehy p0wer-l3v3l leik haxing noubs.
Bum....
...-per!
Ha! You thought I wuz gunna saw Buttsecks-...
Darn.
Btw, KM = Kanadian Meters.
---