14th December 2005
0 Uploads
#21
13 years ago
But no one said the Name of the song and artist and got it right before me
---
#23
13 years ago
I aleady gave it to him...
Besides, Erik got the band right, Pheonix and Sov got the band and artist. All before you, good sir.
---
Sovereign002
Advanced Member
Adeptus Moderatus We purge with chain and bolter
105,915 XP
#24
13 years ago
I just noticed...Anzacsas still needs to give us our rep, typical for an Aussie... :D
---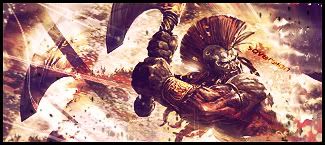 14th December 2005
0 Uploads
#25
13 years ago
I'm sorry i didn't see sovereigns psot i totally past it for some reason, so that's fair enough.
---
Phoenix_22
Advanced Member
46 and 2, are just ahead of me
255,785 XP
23rd September 2004
0 Uploads
#26
13 years ago
Radicalmonkeyhead;3557613i said Artist:Tool Song:Ænema or called Aenema

and you requested both the artist and tool.
oh well, you know what?
> Yeah.
---