#1
13 years ago
Hiya guys, If you want to make free money for Paypal which is legal and easy then go to this link and register yourself --->
All you do is click some links and do a short 2-3 min survey then you get paid for it! When you get a minimum of 75 dollars you can then click on a button on the site so that they send the cash to your paypal account. Simple and easy. I recommend you try it because I was not sure about it at first myself but curiosity took over and I tried it. And it worked. Thanks.
---
15th September 2004
0 Uploads
#2
13 years ago
Wow. Wanna do the Filefront survey? Here we go.
Question 1: Don't you think you should be advertising this in shameless advertiser, or even at all if legal on this forum?
Question 2: Are you familiar with the Llama Song?
---
#3
13 years ago
Oh cmon Kyle its the spam forum isn't it ;) Everyone: There is a faster way to make cash and thats through something called referals. Just register quickly and go to the faqs and you'll see what I mean :). Also you don't have to activate your account like other sites you can just quickly make a account with some fake details and see what its like... :)
---
20th January 2006
0 Uploads
#4
13 years ago
#5
13 years ago
The Deck;4356193There is a faster way to make cash and thats through something called referals.
---
Sovereign002
Advanced Member
Adeptus Moderatus We purge with chain and bolter
105,915 XP
#6
13 years ago
I don't think he realised it yet.
Also, I'm looking for more advertisers to join my harem. You just have to pretend to be a virgin (which shouldn't be too hard, considering...). Oh yes, I don't like disobedience, so if you're thinking about being cocky I'll just have to tie you up.
---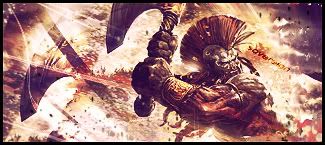 #7
13 years ago
\o/ some of u guyz ave sum good jkez lol :) But cmon guys please just register which takes 1 minutes so that I can make sum money :) Well thanx anyway :)
---
20th January 2006
0 Uploads
#8
13 years ago
You make some money? I thought it was for us to make money. I'm disappointed.
---
9th August 2003
0 Uploads
#9
13 years ago
Exactly. I am confused, cold, and there are wolves after me.
Aaaaaaanyhow, referral links are bad, mmmkay? Sorry to bust your groove, but it does say so clearly in the advertising rules ;)
Well, this post of mine actually should be over, but I felt like adding another line. And another one after that. You see, I don't actually have anything to say and I am just writing down what immediately pops into my head such as blue cheese, ferrets and webcams, and will therefore leave you with an interesting picture of a platypus.
---
15th September 2004
0 Uploads
#10
13 years ago
He never completed the survey. :(
---