2nd October 2006
0 Uploads
#1
6 years ago
i have discovered a big conspiracy regarding members of the pony community other wise known as 'bronies' but to users like us regard as neckbeard with no friends.
on january 2011 a contest was held and a number of rewards were given out, one reward in question was the best post award 2011 and to which i was given for my well written and unmistakably good thread:: http://forums.filefront.com/spam-forum/441479-guide-my-little-pony.html as a result many members voted and favoured my position as best post, however the conspiring bronies with positions of power were angered that a true blooded member would go against their show for little girls and as a result deleted the thread and removed any evidence of its existence. however not all hopes was lost as the information was still stored in the data base that the brony scum forgot to delete:::
https://docs.google.com/spreadsheet/ccc?key=0AlM4BTVjDq--dHF4dFRNOFFPejFrd3l1NTVTYXdvNEE#gid=0
as a result I still technically won the award and thus was given a title for my good work on spreading the truth about man children and their lust for child horses and bringing their mental sickness to light amongst the public
bronies can not be trusted as they are mentally ill and form together in a network that seeks to take over forums with their pedophilia like nature and remove/edit any threads that speak ill of them. they have already infiltrated moderator positions and conspired against true blooded forum users and have manipulated award ceremonies in attempts to make brony users win and to gain more positions of power for their own devices [COLOR="Red"] how brony networking happens:[/COLOR]
- users who are lonely/shy/have pubic hairs on their chins seek out friendship and are dragged into a pitiful life watching a female childs show, collecting horse toys - these users came together and forum a group and infiltrate networks to encourage more horse related crimes - once infiltrated, brony users suck up to position of power either through blackmail, bribe or general horse cock sucking - once they have power they contact brony forums and cause a forced immigration as the old users are pushed out/leave and new brony users move in to claim forums - once they have taken over a forum they repeat the process until everyone is a mentally ill man child
i am here to collect my recognitions for my winnings, these are my demands:
a thread is created in my honor for winning the reward
all brony moderators are to step down for treason against the Gaming Forums
brony moderators are to apologies publically for deleting threads that go against their opinions
bronys must publically wear an avatar listing them as bronies and have forum rights stripped away from them: 1. posts are limited to 100 letters 2. bronies can not become moderators as they have abused their position of power 3. bronies are limited to general discussion
new users are to be put in positions of power that are not bronies and can be trusted to use their moderating rights
thank u and have a nice day
---
10th September 2007
4 Uploads
21,746 Posts
1,754 Threads
#2
6 years ago
---
"I'd shush her zephyr." ~ Zephyr.
#4
6 years ago
Mudkipz sympathizes with you.
---
Disclaimer: Personal opinions still not endorsed by Ryojin.
29th January 2007
0 Uploads
#5
6 years ago
This place used to look different
---
#6
6 years ago
Yes it did.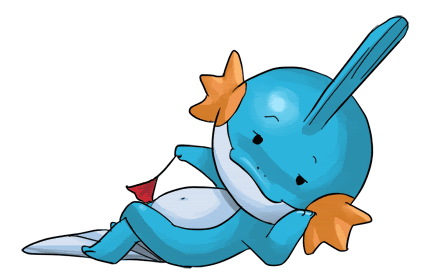 ---
Disclaimer: Personal opinions still not endorsed by Ryojin.
11th January 2008
0 Uploads
#7
6 years ago
Junk angel;5624661This place used to look different
Rather mild reaction compared to mine earlier today. :lulz:
---
[center]
 "I'm an amateur policeman and leisure time surgeon." Sounds insane? Welcome to the pain of historians and archaeolog
Jeff
Über Admin
I am a mean boss ⬆️⬆️⬇️⬇️⬅️➡️⬅️➡️??
184,643 XP
14,592 Posts
1,534 Threads
#8
6 years ago
---
Product Manager | GameFront.com
#10
6 years ago
SeinfeldisKindaOk;5624671Too Pony; Didn't Read.
My respect for you just went up.
---
Disclaimer: Personal opinions still not endorsed by Ryojin.