#1
13 years ago
Saitek Eclipse: So far I like it. I play in the dark so this was the perfect move for me.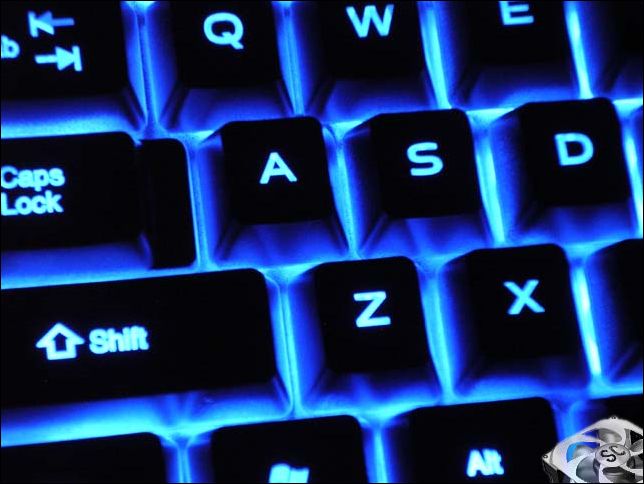 Feels pretty solid.
---
19th April 2004
0 Uploads
#2
13 years ago
:( I wanted one of those.
I got a decent logitech keyboard. It cost on $18 at a closeout sale at radio shack.
---
#4
13 years ago
i hope you dont eat over it. otherwise you'll have blue crumb shadows on your ceiling/face ;)
---
20th January 2006
0 Uploads
#5
13 years ago
That's very nice, i should probably look at getting one, my Backspace button is beginning to wear out. :uhm:
---
#6
13 years ago
The thing cost me $59.99 I isn't going to eat over it ;) You can check them out at Best Buy.
Have to say so far feels like a really solid board. Love the blue lights, dim switch for low lighting. Nice fat space bar which is perfect for me because in all my FPS games that is my "backup" bind. We will see how it stands up to the Beef's poundings.
Not just backlight either, the letters/numbers light up through the buttons like a Apple notebook, if ya seen those.
---
#7
13 years ago
Can I marry your keyboard?
---
#8
13 years ago
Only if you bring a new razor mouse to go along as a gift.
---
#9
13 years ago
It's also got big ass rubber feet so I know it ain't going to dissapear on me while I am sleeping on wild journeys with jack Daniels and hookers.
---
19th April 2004
0 Uploads
#10
13 years ago